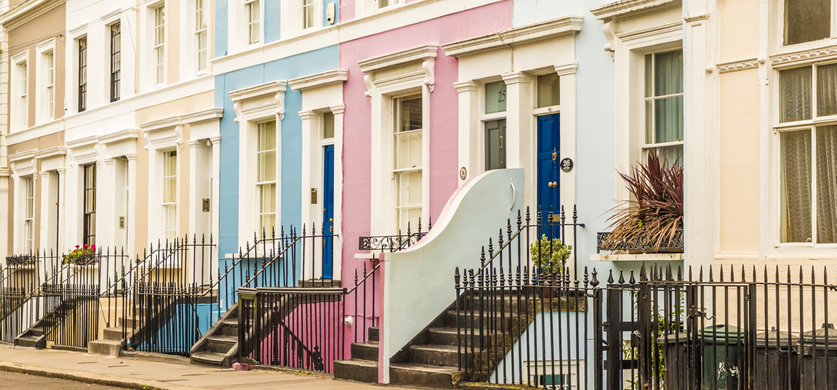 House Price Growth at a Standstill
Annual house price growth in fell to 0.2% in September, the tenth month in a row that growth has been below 1%.
The latest house price index from Nationwide revealed that month-on-month, house prices fell in September by 0.2%. Compared to September 2018, average house prices have grown by just 0.2%, down from the 0.6% annual growth seen in August. This is the lowest yearly growth recorded for eight months, and only slightly higher than the six-year low of 0.1% seen in January. The average price of a home in the UK now stands at £215,352, down from £216,096 in August.
"Indicators of UK economic activity have been fairly volatile in recent quarters, but the underlying pace of growth appears to have slowed as a result of weaker global growth and an intensification of Brexit uncertainty," said Robert Gardner, chief economist at Nationwide. "However, the slowdown has centred on business investment – household spending has been more resilient, supported by steady gains in employment and real earnings.
"The underlying pace of housing market activity has remained broadly stable, with the number of mortgages approved for house purchase continuing within the fairly narrow range prevailing over the past two years. Healthy labour market conditions and low borrowing costs appear to be offsetting the drag from the uncertain economic outlook."
Regionally, the biggest fall in prices last month was seen in London and the South East, where average prices dropped annually by 1.7%. In other parts of the country, house prices are still rising but slowly. The most significant gains were seen in Northern Ireland, where house prices grew 3.4% year-on-year in September.
"With the economy largely struggling and the outlook highly uncertain, we suspect that house prices will remain soft in the near term at least," said Howard Archer, chief economic adviser to the EY Item Club.
"Should the UK leave the EU with a deal at the end of October – or early in 2020 – we believe reduced uncertainty and gradually improving economic activity as the year progresses could see house prices rise by around 2% over 2020.
"Housing market activity – and possible to a lesser extent prices – could be given a lift in 2020 if the government cuts stamp duty significantly in the budget later this year."
Jeremy Leaf, former residential chairman of RICS, said: "What these figures tell us is that there hasn't been much change in the market. On the ground, we have seen more serious buyers and sellers determined to find some middle ground and particularly for longer-term purchases such as larger flats and family houses where short-term uncertainties seem to be less relevant."