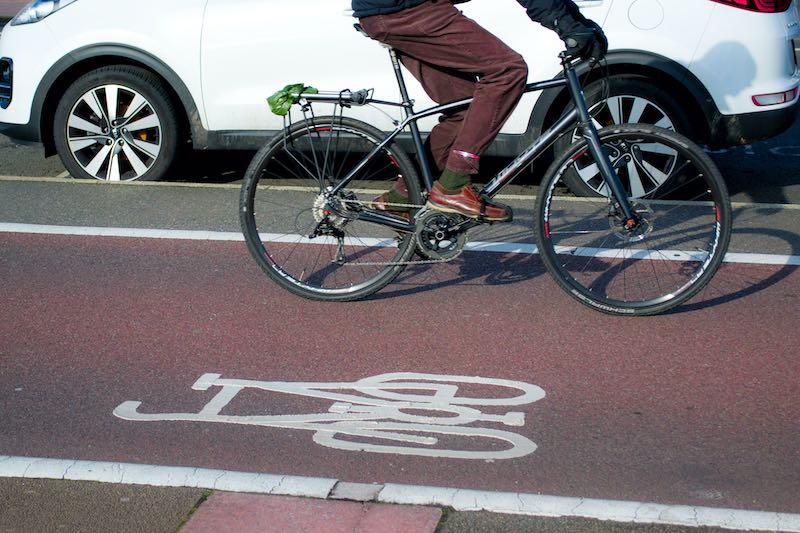 Car Insurance Claims for Injured Cyclists Double
As Britons take to bicycles to avoid public transport during the coronavirus pandemic, claims on car insurance policies for bodily injury to cyclists are soaring.
Car insurance provider More Than reports that claims on its policies for injuries involving cyclists, pedestrians and motorcyclists have doubled recently, from one in 10 claims to one in five. The company says the increase is likely due to the surge in cyclists on the roads of lockdown Britain.
An estimated 1.3 million Brits bought a bicycle this year, taking advantage of empty roads and avoiding public transport.
But with traffic levels returning to normal, More Than is urging motorists and cyclists to be vigilant on the roads.
Gareth Davies, head of car insurance at More Than, said: "As drivers, it's really important to take extra precautions now that there are more cyclists on the road. Indicate clearly and give yourself and cyclists plenty of space to manoeuvre so that, if anything unexpected occurs, there is more margin for error. Junctions and blind corners are also hot spots when it comes to accidents with cyclists, so be extra careful and slow down when navigating these tricky turns.
"For cyclists, please wear a helmet and bright or reflective clothing – it could save your life. It is also important to use cycle lanes where possible and be extra wary of the cars around you, giving them plenty of space for overtaking where it is safe to do so. Cyclists undertaking or passing motorists on the left-hand side can also cause accidents, so try to avoid that as much as possible."
In 2018, 99 cyclists were killed on the roads and more than 4,000 seriously injured. Rates of injury and death were also higher than usual during lockdown. Between the beginning of lockdown on 23 March and the end of April 2020, cyclist fatalities were double the average for that time of year.
More Than also provides cover for bicycles, as an add-on to home insurance policies, and says it has registered more claims for bicycle theft this year too.
Insurer Admiral had also reported a similar trend, noting that bicycle thefts were up 50% during lockdown.
The government has encouraged the cycling boom, launching a "Fix Your Bike" scheme in July, offering £50 bike repair vouchers in England through the Energy Savings Trust.
However, demand was so high for the vouchers that the Trust's website crashed on launch. All vouchers in the first batch have been allocated, but the Trust suggested it will release more "when we are confident people will be able to get their bikes fixed at a wide range of retailers without significant waiting times."