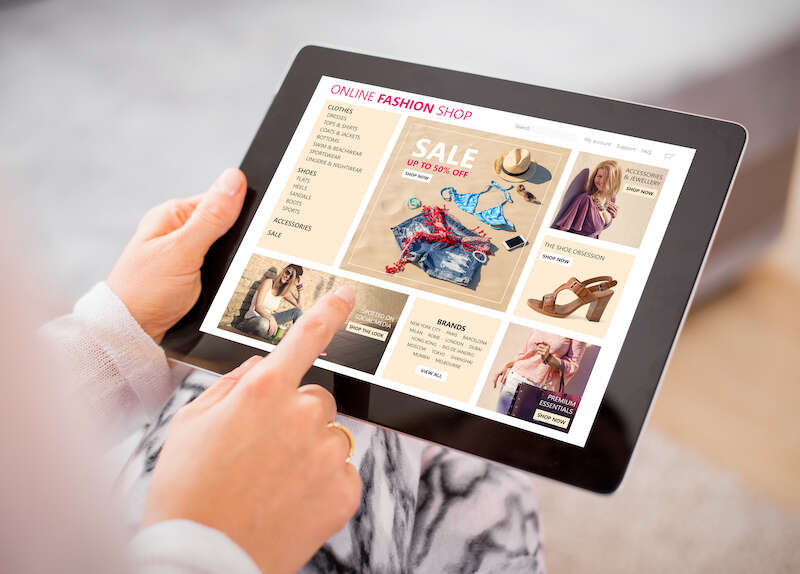 Brits Spent a Record £113bn Online Last Year
Our pandemic reliance on grocery deliveries and Amazon packages took our online shopping bill to over £110 billion for the first time last year.
In total, Brits spent just under £113 billion online in 2020, up 48% from 2019, according to new figures from telecoms regulator Ofcom.
With many wary of grocery runs and supermarkets racing to stock their virtual shelves, internet food and beverage retailers raked in the cash, with sales up 82%. By December 2020, 11% of UK grocery sales were online, compared to 5% at the beginning of the year.
Food delivery services also boomed. Just Eat was the most popular, with 10 million people using its app or site in December 2020 and orders up 58% in the fourth quarter of 2020 compared to the same period in 2019.
Similarly, the lockdown mania for home improvement sent online sales of household goods soaring 76%.
But not all retail sectors benefited from the shift online, at least initially. With Brits having few places to go and old pyjamas becoming an all-purpose outfit, clothing and footwear sales in April 2020 were down 17% year-on-year, to £615 million. But once we were allowed beyond our front doors—or once more consumers turned to the balm of retail therapy—online clothing sales rebounded. Rising from May, they exceeded £1 billion per month in June and then from September to the end of the year.
Children too are participating in the digital economy, enabled by digital pocket money apps and pre-paid debit cards tailored for young people. Since the spring lockdown last year, teenagers have been spending more money online than offline. A year later, 68% of teenagers' purchases are made online.
But our increased reliance on digital transactions made some prey for fraudsters. Scammers have impersonated customers' banks, asking for authorisation of payments, and Royal Mail, requesting payment for undelivered parcels, then swiping their personal and financial details. Criminals have also sold non-existent goods or services or lured customers in with investment scams.
To make online shopping safer, payment providers are slowly introducing new fraud checks, requiring customers to verify online payments of over £25 or payments made it quick succession. All debit and credit card providers will need to implement Strong Customer Authorisation (SCA) by 14 March 2022.