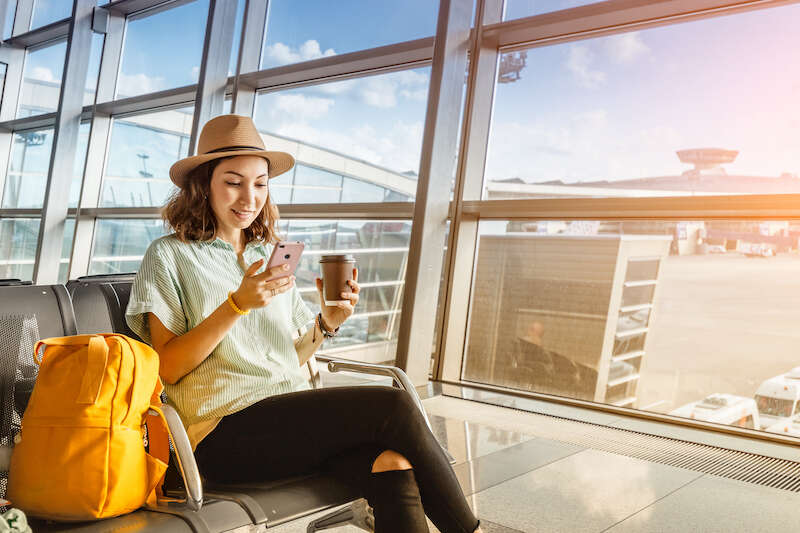 Insurer Unveils Pay as You Roam Travel Cover
Publicly-listed insurer Chubb has developed a product that uses mobile phone roaming data to identify where customers are travelling and activate travel cover at a daily premium.
Chubb says its Pay as You Roam (PAYR) insurance policies will simplify the way customers access and purchase travel insurance. Chubb will offer the policies through their banking, fintech and mobile phone partners, so you might receive PAYR travel insurance as an add-on to your bank account or mobile phone plan.
To use the service, you'll first need to register through Chubb's core app, where you can add a list of other travellers you'd like to be on the policy. As soon as the app detects you're roaming—no longer on a mobile phone network in your home country—cover will be automatically activated.
A text message or pop-up notification will inform you the coverage is in place. You have four hours from the receipt of this message to either decline the cover or confirm who should be on the policy if you didn't do so before embarking.
Cover ends when the app detects you're back in your home country or you reach the maximum trip duration of 31 days. At that point, you'll receive an email or app notification tallying your total premium for the trip. If you've accessed the policy through your mobile phone provider, that cost will be added to your next mobile bill. If you've accessed it through a bank, you'll see the charges on your next statement.
Chubb says the PAYR model means customers only pay for the travel cover they need, for as long as they need it.
Bulgaria's largest mobile operator Telenor began offering Chubb's PAYR travel cover last June, marketing it as "Smart Tourist." Now Chubb will be rolling it out to partners in other markets.
Rubén Rivero, Chubb's head of travel insurance for Continental Europe, the Middle East and North Africa, said: "Customers pay a daily rate, so they are only charged for what they use, and payment—through their mobile phone bill or direct from their bank —is also simple and secure. We believe this is genuinely innovative and disruptive technology because it fundamentally changes the way in which people buy travel insurance."