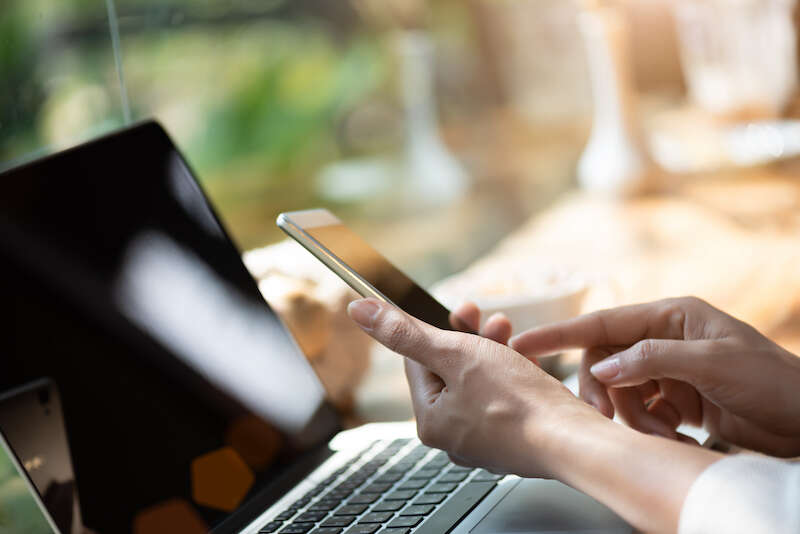 New Fraud Checks Could Snare Customers Who Haven't Updated Contact Details
Customers who haven't updated their contact details with their credit or debit card provider may miss texts or calls requiring them to authorise payments, as providers introduce new fraud prevention measures.
With Strong Customer Authentication (SCA), customers are contacted by text or phone call to verify certain online transactions.
Card providers aren't required to have the new checks in place until 14 March 2022, a deadline pushed back from 14 September 2021 as a result of the pandemic. But the Financial Conduct Authority (FCA) last week began urging card firms to implement the checks, and several say they are already gradually rolling out the measures to their customer bases.
Whether a transaction must be approved depends on several factors, including the type of payment, who is being paid and the amount. Debit or credit card providers will also have their own definitions of high and low-risk transactions.
But in general, you'll be asked to verify online payments over £25 and online payments under £25 when you've paid multiple payments in a row, totalling more than £85. You may also be asked to approve new or modified recurring payments.
The FCA hasn't specified what percentage of online protections will require verification, saying that providers will set their own criteria. But these checks will likely become a routine step in online purchases, which have surged as a result of the coronavirus crisis.
When you need to verify a payment, your bank may send you a text message with a verification code you'll need to enter online. Alternatively, your bank may phone your landline and ask you to say or key in a code shown on the payment screen.
You may also be asked to log in to your card provider's app, using your mobile phone's fingerprint scanner or facial recognition. You could also be prompted to insert your card into a card reader, a device issued by some card firms—not the same as a card terminal you'd use at shop tills.
Card firms haven't specified whether they'll try more than one route for payment verification and which one they'll use first. But it's important that your card firm has your up-to-date phone number. If you ignore these checks or they don't reach you, the payment won't go through.
Customers may be understandably wary of these verification checks, given the recent flurry of fraudulent text messages, many of them impersonating a customer's bank and asking them to verify a new payee or transaction. It's important to remember that your bank or card provider will never ask for your PIN, full password, date of birth, address or any other personal details to verify a transaction under the SCA system.
You may have already been prompted by your bank to authorise some payments. Santander began introducing the authorisation checks in April 2019, and Nationwide began rolling them out in January 2021.
American Express began implementing the checks from 1 June and will be joined by Bank of Scotland, Barclays, HSBC, Halifax and Lloyds this month. Capitol One will introduce the checks from August, and TSB will do the same at an unspecified date from later this year.
Other providers, including Natwest, RBS and Virgin Money, haven't revealed when they will start the checks but it will be by the deadline next March.