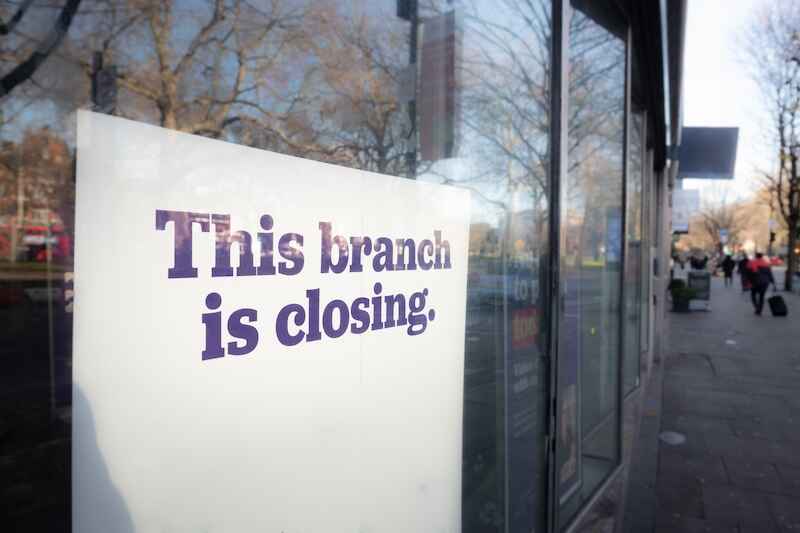 Banks Must Justify Branch Closures and Reduced Hours, Regulator Says
Under new proposals from the Financial Conduct Authority (FCA), banks will have to produce impact assessments before they close a branch's counter service or slash its opening hours, much the same as they must justify permanent branch closures.
The Treasury confirmed last month that the regulator will be handed new powers to protect consumers' access to cash as part of the new Financial Services and Markets Bill. The government has expressed concern that the disappearance of bank branches and free-to-use ATMs is jeopardising the public's access to cash and vital banking services, particularly among vulnerable populations and in rural communities.
The FCA previously issued guidance in effect since September 2020 requiring the banks to notify it of planned branch closures and detail the impact of those closures on vulnerable groups and the alternatives available to them. But the guidance hasn't slowed the pace of branch closures: 736 bank storefronts permanently shut in 2021 and more than 300 are scheduled to shut this year.
Meanwhile, banks including Santander and Nationwide Building Society have reduced the opening hours of dozens of branches across their network. Other banks have ceased counter service at branches, replacing it with self-service points and ATMs. Those self-service points don't allow customers to complete complex banking tasks like applying for mortgages or loans and are difficult for older people to use.
On Tuesday, the watchdog said that some banks have "fallen short" of the expectations outlined in its September 2020 guidance.
"We know that in some cases firms make decisions to close branches that are still being used by significant numbers of customers," the FCA said in a statement.
"We have also seen firms making decisions to remove facilities such as counter services from branches, or to permanently and significantly reduce the hours that branches are open."
That's why FCA is now consulting on tougher guidelines, requiring banks to conduct assessments and justify partial closures and the reduction of hours and services as well as permanent branch closures.
Some banks and building societies also aren't doing enough to communicate these closures to the community and understand the wider impact. Under the new proposals, they will be required to discuss the closures with groups such as councils and local charities.
Sheldon Mills, executive director of consumers and competition at the FCA, said: "We expect firms to continue to offer easy and accessible banking services to their customers, and this is even more important as the country faces a cost-of-living crisis.
"We saw firms successfully do this and support consumers through the pandemic, and this standard needs to continue with firms really thinking about their customers, especially those in vulnerable circumstances, and ensuring they continue to meet their needs."
The consultation will run until 26 July, with the FCA to finalise and publish its updated guidance on bank closures later this year.
Sources