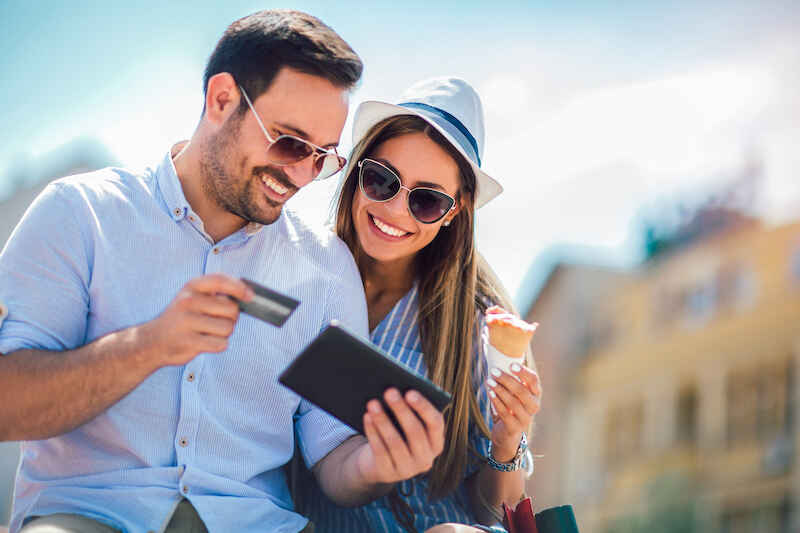 Santander Credit Card Customers Can Earn £100 Cashback on Holiday Spending
Users of Santander's credit cards can earn 1% cashback on their foreign holiday spend this summer and see a maximum of £100 returned to their wallets in September.
The cashback offer runs from Monday, 13 June until Sunday, 18 September. All holders of Santander UK's Mastercard credit cards, including the Zero, All in One, World Elite, 123, and Everyday cards, will be automatically enrolled.
If they spend at least £500 on a foreign holiday between those dates, they'll earn 1% cashback on their overseas spending, including on the purchase of hotels, meals out, and holiday activities.
"For many of us, this is our first summer holiday abroad for two years, and to celebrate we're giving our Mastercard credit card customers cashback on their holiday spending," said Matt Hall, Head of Cards and Loans at Santander UK.
"Whether up a mountain, relaxing by a pool or enjoying the hustle and bustle of a new city, customers will be able to automatically earn cashback on their purchases while abroad."
Cashback will be calculated using the sterling value after the transaction has cleared, with the conversion and cashback calculations based on the foreign exchange (FX) rate at the time of purchase.
Importantly, when customers are given the option of paying in sterling or local currency, they must choose to pay in local currency to earn the cashback.
You also won't earn cashback on ATM withdrawals, balance transfers, cash advances, travellers' cheques, foreign currency and money orders, direct debits, unauthorised or fraudulent transactions, and advances used for lottery and gambling payments.
You can earn a maximum of £100 cashback on a total eligible spend of £10,000. The cashback will be paid into your account in September after the offer closes.
But there's a catch for holders of Santander's Everyday credit cards that means the cashback offer is less enticing. Customers with Everyday Long Term Balance Transfer and the Everyday No Balance Transfer Fee credit cards face a 2.95% fee on all non-sterling transactions that will outweigh the 1% cashback offer.
Other Santander credit cards don't charge exchange fees on foreign spendin g but do come with a monthly cost, ranging from the £3/month cost of the All in One card and the £15/month charge for the World Elite card. If you already have one of these cards and benefit from its other perks, the holiday cashback offer can be an added bonus.
But if you're considering taking out a Santander credit card for the holiday cashback, you might end up paying more in fees than you earn in cashback, especially compared to the handful of fee-free travel credit cards on the market that don't charge foreign exchange fees.
The Halifax Clarity Mastercard credit cards don't levy fees on overseas spending and, with no monthly or annual fee, it's free each month as long as you pay off your balance in full. If you open the card before 11:59 pm on Wednesday, 29 June, you'll earn £20 in cashback if you use it anywhere within the first 90 days. However, you'll still pay interest on overseas cash withdrawals (around 5p per £100 per day).f
The fee-free Barclaycard Rewards Visa does Halifax one better. This travel credit card doesn't charge fees on either spending or ATM withdrawals abroad, provided you pay off your balance each month. It also offers 0.25% cashback on most spending.
Unfortunately, Santander closed to new customers its card with zero overseas fees, the aptly named Santander Zero. However, if you still hold the Zero card, this summer's cashback offer will make it even sweeter.

Sources