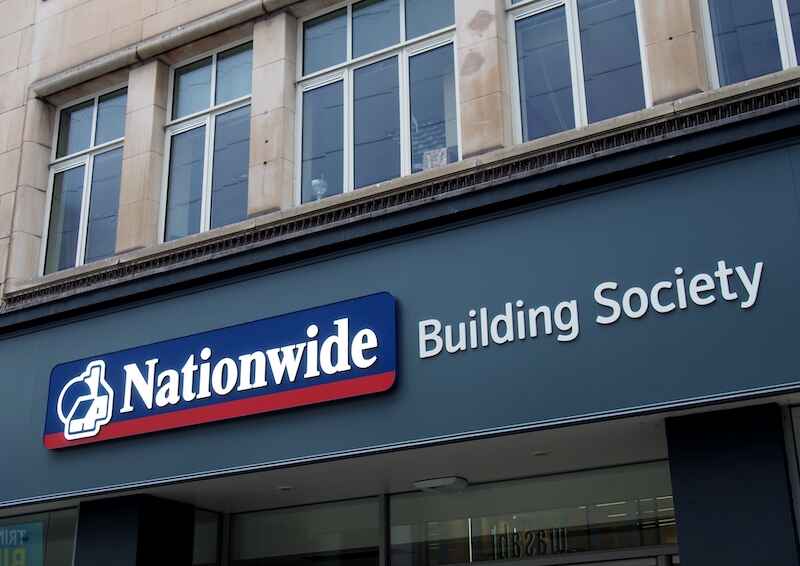 Nationwide Defends Decision to Axe Eight Freephone Helplines
Customers contacting Nationwide about their mortgages or loans or about digital banking may soon have to pay to speak to an adviser as the building society announces plans to axe eight free helplines by 2023.
Nationwide Building Society has offered two numbers for its various helplines since 2019: a free 0800 number and a local rate 0345 alternative. Customers dialling the 0345 number can face charges, usually 16p per minute from landlines and up to 65p per minute from mobiles.
Now the country's largest building society says it will scrap the 0800 option for eight lines, including for new applications and general inquiries, by the end of the year.
Nationwide said it is completing a transition to 0345 numbers that began in December 2019 and was delayed by the pandemic.
A spokesperson for Nationwide said: "The new numbers [0345] went live in December 2019, but to support the transition for members we have been running both numbers concurrently, which we maintained during the pandemic. However, later this year we will switch most of the old numbers off."
"We have started to transfer some of our telephone numbers from freephone to local rate numbers, bringing us in line with many of our competitors," the spokesperson added.
Lloyds, NatWest, and HSBC run fee-charging 0345 numbers for general queries. But Santander and Barclays operate free 0800 lines.
The building society also said most customers won't face the charges because 0345 calls are included in their landline or mobile phone packages.
Some freephone lines will continue operating to "ensure we protect our vulnerable members." That includes the lines for bereavement services, specialist support service, lost and stolen, collections and recovery, and fraud lines.
"As a member-owned organisation we want to ensure we use their money wisely, which is why any savings will be reinvested back into our services," the spokesperson said.
However, campaigners have said that withdrawing the free helplines will make it harder for some customers to access banking services, especially as branches have shuttered or restricted hours.
Consumer campaigner Baroness Ros Altmann said: "Nationwide is trying to push all of its customers online. However, many elderly and vulnerable customers do not feel comfortable with this."
Nationwide has pledged not to close the last branch in any town or city until at least January 2023. However, since last July, around 50 branches, or 8% of the network, have closed permanently for one day a week. Nationwide has said foot traffic in those branches was too low to make it worth keeping them open on those days.
Previously, six out of ten Nationwide branches were open six days a week, including a half-day on Saturday, and the rest were open Monday to Friday.
Nationwide has said the partial closures came after "a significant increase in our members choosing to use telephone banking, virtual appointments, digital messages, online and mobile app services" during the pandemic.
The partial closures and the end to free helplines aren't the only cost-saving changes Nationwide has made in the last few years. Like many competitors, the building society scrapped annual paper statements for seven million saving account holders in 2018. Customers now must go online or to a branch to check their balances.
Sources