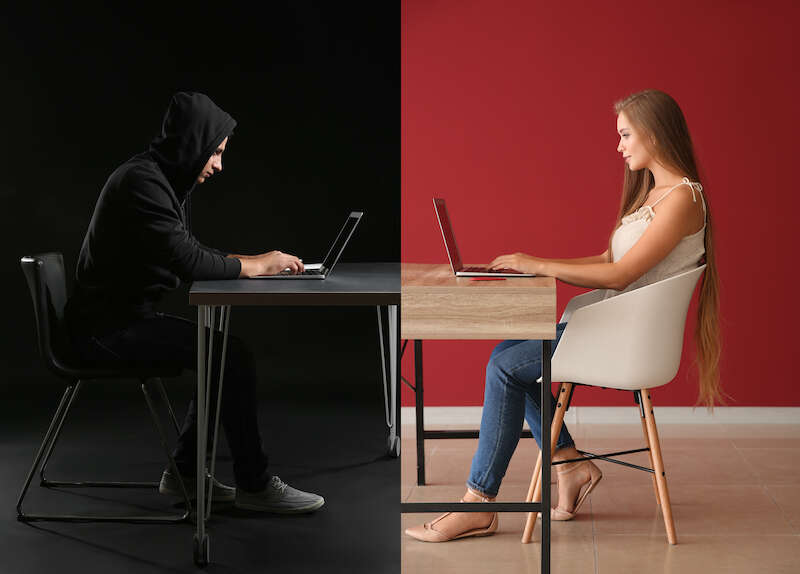 Anti-Fraud Police Unit Prevented £100m of Theft Last Year
A specialist police unit dedicated to thwarting fraudsters prevented a record £101 million from being stolen last year - but warns that scammers will try to exploit from the cost of living crisis this year.
The Dedicated Card and Payment Crime Unit (DCPCU) targets the organised criminal gangs behind fraud. Last year, its investigations busted 23 criminal gangs and arrested 123 suspected scammers, some of whom were preying on anxieties about the pandemic.
For example, the unit saw the successful prosecution of a swindler who sent out thousands of text messages claiming to be from the NHS, banks, and mobile providers to harvest personal information. The man was ultimately sentenced to four years and three months in prison.
The unit also helped to cage another cheat, who stole a total of £943,743 between February 2019 and July 2020 by harvesting personal details online and through mail theft. Armed with the personal data of his targets, he ordered new bank cards, PINs, and phone SIMs for them, intercepted them in the post, and hijacked their bank accounts to fund his lavish lifestyle. He's been sentenced to five years and three months in prison.
In total, the gang prevented £101 million from being stolen, the highest in its 20-year history. That figure is based on the estimated value of the crime that would have occurred if the unit had not seized data and equipment held by gangs, including card skimming tools and devices containing personal data.
Katy Worobec, Managing Director of Economic Crime at UK Finance, said some of this money would have funded "serious criminal activities, including terrorism, human trafficking and drugs smuggling."
Unit head Detective Chief Inspector Gary Robinson said the officers had "worked tirelessly" and their success had been aided by "close partnerships" with banks and mobile phone companies and the Crown Prosecution Service.
In a conversation with The Guardian, he warned that swindlers may be emboldened by the recent financial squeeze and exploit money worries to persuade people to hand over their personal details.
"The next thing I can foresee is criminals using the cost of living crisis to social-engineer people - they might send messages offering rebates on gas and electricity and play on people's vulnerabilities," he said.
"Fraudsters move with the times - whatever is the latest trend, that's what they tend to switch to," he added. "Through the pandemic we started with vaccines, then we went to tax rebates as people were working from home, then back to vaccines, then delivery scams as people were shopping online. Then we saw an increase in romance scams as people were lonely at home."
He said criminals are also posing as representatives from banks and building societies, including from their fraud teams. He urged people to have caution when they're contacted by someone purporting to be from their bank.
"It's OK to reject, refuse or ignore any requests that they're making. Criminals will try to rush you but your bank or the police won't," he said.
UK Finance's Worobec agreed. "We urge everyone to follow the advice of our Take Five to Stop Fraud campaign: always take a moment to stop and think before parting with your money or information."
Sources