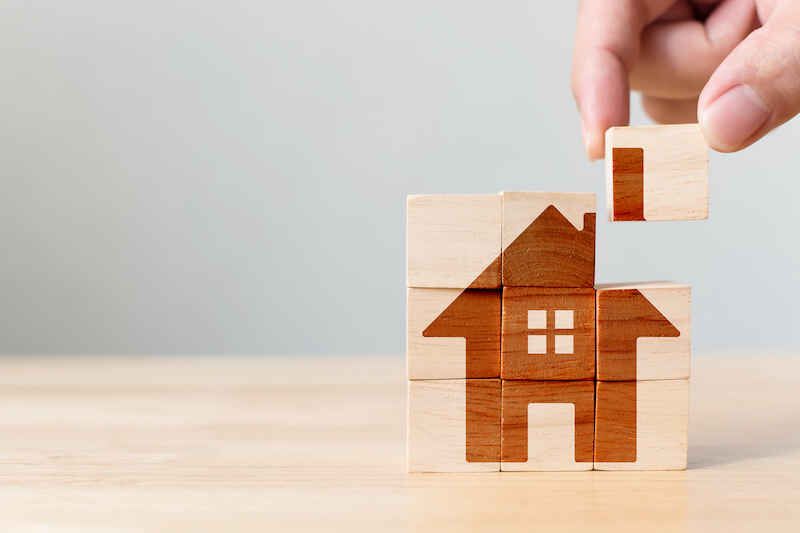 50-Year Mortgages Could Mean Homeowners Pay £500k in Interest
A plan mooted by Number 10 for 50-year mortgages could mean the average homeowner—and their heirs—pay nearly half a million pounds in interest alone, an estate agent is warning.
Earlier this month, Prime Minister Boris Johnson said his government was considering "all sorts of creative ways" to help people onto the housing ladder amid soaring prices and plummeting homeownership rates.
One suggestion from Number 10 was "ultra-long" 50-year mortgages passed down between generations.
Advocates say these marathon mortgages would allow buyers to borrow up to eight times their income rather than the current average of 3.2 times.
That would address one major obstacle to homeownership among young people: that incomes aren't haven't pace with soaring house prices. In England, people in full-time work now must spend an average of 9.1 times their annual earnings to purchase a home, up from 7.9 times in 2020, according to data from the Office for National Statistics (ONS).
The average term for mortgages taken out in 2022 is 29 years. But first-time buyers are already favouring longer mortgages that allow them to borrow more and make monthly payments more affordable. According to the Building Societies Association, more than a third (37%) of first-time buyers opt for mortgages of between 30 and 35 years, with just 10% choosing loans for less than 20 years.
In recent years, a few providers have offered mortgages with 40-year terms, but they're typically chosen by just a few thousand buyers every year. In 2020, with lenders tightening lending requirements in response to the pandemic, just 27 buyers took out 40-year home loans.
To make even longer mortgages viable for lenders and to satisfy prudential requirements from the Bank of England, the loans could be backed up by borrowing from pension funds and insurance companies rather than banks' consumer deposits.
However, longer-term mortgages could mean homeowners pass down debts to their children and pay hundreds of thousands of pounds in interest, critics have warned.
Estate and lettings agent Barrows and Forrester has crunched the numbers to see just how much these 50-year mortgages would cost borrowers in today's market.
Assuming a 75% loan-to-value (LTV) mortgage, the average UK homebuyer now needs to borrow £210,872 and put down a £70,290 deposit.
Borrowers and Forrester assumed the homebuyer borrowed that £210,872 on a 50-year-term at an average fixed rate of 6.19%. That's the rate offered by Habito on its 40-year fixed term mortgages, the only product currently on the market comparable to the government's proposed 50-year fixes.
Over the course of that half-century, the borrower would then pay a total of £472,984 in interest—more than double the amount they initially borrowed.
With the principal and the deposit included, the total cost of home ownership would be £754,145—nearly three times the original value of the home.
James Forrester, managing director of Barrows and Forrester, said these homeowners would "essentially be stuck renting from the bank well into their golden years, paying exuberant levels of interest for the pleasure of doing so."
He was sharply critical of the government's proposals for 50-year mortgages which would "snare buyers" and "play on the desperation of many to own their own home."
He also said marathons mortgages don't tackle the shortage of homes which, along with the government "consistently introducing schemes to boost buyer demand" have caused the escalation of house prices.
Even people within the financial industry with more favourable views of 50-year mortgages warn that there are complexities.
"On the face of it, it seems like a great idea," Graham Taylor, managing director of mortgage firm Hudson Rose, told The Guardian. "But the problem remains that the loan would need to be affordable for all the original applicants and also the children who inherit it. Otherwise, the children could risk inheriting a liability they are unable to manage, which, when secured against your home, has catastrophic consequences."
Additionally, if the property and mortgage are passed onto heirs, they could be subject to inheritance tax.
With Boris Johnson ousted just days after suggesting 50-year mortgages, the proposals could die alongside his political career. But his successor will face similar pressure to make homeownership more accessible.
Sources