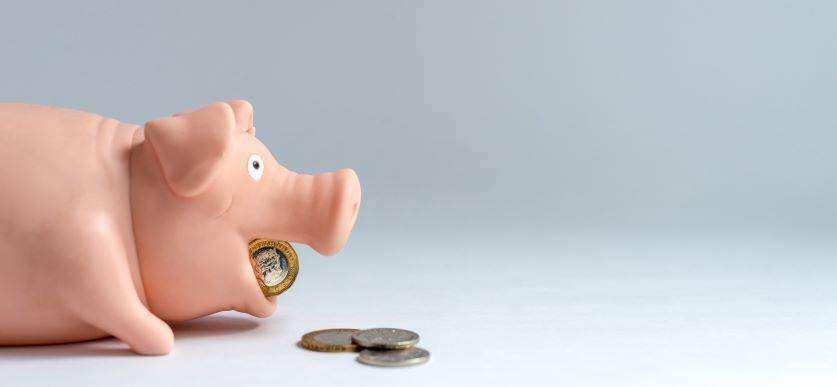 Nationwide Scraps Loyalty Accounts
Nationwide will 'revamp' its savings range, scrapping popular loyalty accounts held by nearly 1.7 million customers.
The building society's Loyalty Saver account was launched seven years ago and offers increasing rates of interest the longer the customer was a Nationwide member.
It has now been closed to new customers, and information about it removed from Nationwide's website. Current subscribers will continue to receive their agreed rates although this might not continue indefinitely.
With the accounts, those with Nationwide for between one and four years currently receive interest rates of 0.8%, rising to 0.85% in the fifth year.
For 10 to 14 years of loyalty, customers get interest rates of 0.95% and those with the building society for 15 years earn 1.1% interest on their savings. 80% of the 1.6 million customers who hold these accounts have been with Nationwide for over 15 years, according to the bank.
All those rates are better than the those offered by Nationwide on its easy-access savings (0.1%) and its instant-access Isa (0.3%). But they're lower than rates on rates that can be earned on savings accounts from challenger banks.
Nationwide's Loyalty Isa, launched just last year, will also close to new customers. The Flexclusive Isa and Limited Access Saver are also being withdrawn from the market. And earlier this year Nationwide closed applications for its 5% regular savings account, anticipating the slashing of rates by other providers of regular savings accounts (HSBC and First Direct) last week.
However, as it contracts its savings range and perks for loyal customers, Nationwide is raising its headline variable rate offered on its new standard online account and online cash Isa offerings - higher than can be found from other high street banks.
The new online account allows for three withdrawals a year.
Customers can also open an Isa at the rate of 1.21% online, although that rate drops to 0.75% after the first year.
Tom Riley, Nationwide's director of savings, said: "By refreshing our range, we have not only given members a clear understanding of what is on offer and how it can meet their individual needs, but raised our headline variable rate to 1.21 per cent - increasing our competitiveness."
Nationwide is the UK's largest building society and its profits are supposedly ploughed into offering better deals for its loyal customers. But the withdrawal of these loyalty products and the cutting of interest rates casts doubt on that reputation and customers - even those with 15 years of loyalty - could earn better rates by looking to smaller, challenger banks.
In the place of these savings products, Nationwide is launching an 18-month Member Exclusive Bond for existing customers, which pays 1.5% interest. However, the rate could drop after that 18 month fixed period, and early withdrawals incur a charge of 1.5% interest. These accounts can be opened by visiting a Nationwide branch.
James Blower, of Savings Guru, said Nationwide was slashing savings rates and withdrawing products to maintain profitability after cutting rates on its lending products, especially in the competitive mortgage market.
"This is a continuation of Nationwide's efforts to trim the cost of interest it pays to savers," he said.
"It has already culled its five per cent regular saver, it's three per cent interest rate on its Flex Plus account and other savings rates including its Junior Isa and Smart Limited Access Saver.
"The reason it is doing this is it is coming under increasing pressure on margins on its lending activities. For example, in the mortgage market it currently has a number of products charging less than two per cent including some as low as 1.44 per cent.
"What will hurt Nationwide customers more is not the small amount of extra interest they will be losing but the fact that their loyalty as members is no longer being recognised and rewarded," he added."