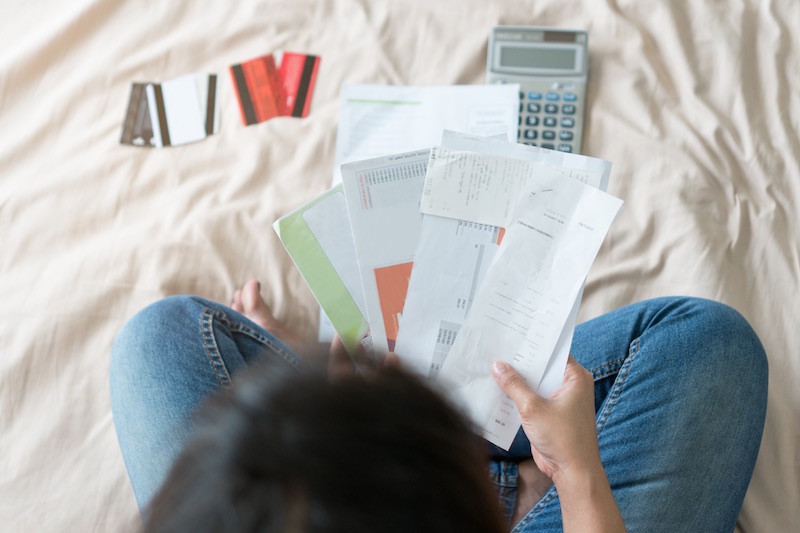 Thousands Could Have Their Credit Cards Suspended Under New Regulations
Thousands of struggling households could have their credit cards blocked in February, as banks respond to new rules from the Financial Conduct Authority designed to help those in persistent debt.
Banks were instructed to identify struggling customers in September 2018 and give them 18 months to reduce the capital they owe through repayment plans, rather than making minimum interest payments.
But the those who didn't reach an agreement with their lender could have their access to credit cut off, Citizens Advice Scotland has warned. The consumer watchdog is concerned this could drive struggling households further into poverty.
Myles Fitt, the charity's financial health spokesperson, told the Sunday Mail:  "Persistent credit card debt is being tackled by the FCA and some people who have not been paying off their credit cards may be in for reality shock in the new year if they have been ignoring persistent debt letters coming through their letterboxes.
"These changes will help some people to pay off their debts quicker but we're ­concerned about people who are forced to live in persistent debt because of insecure incomes in the first place.
"These changes could be a real problem for people who are ­unable to come to an ­arrangement with their credit card lender and this may trigger an increased demand for help with debts."
The Financial Conduct Authority has estimated that 5.6 million credit cards are held by financially struggling people across the UK. It introduced new regulations on borrowing in 2018 designed specifically to help those struggling with debt who ended up paying more in interest and fees than the original amount they borrowed.
Many will have been making minimum repayments on their interest each month to keep the line of credit open.
Credit card providers were required, from September 2018, to send at least three letters to all their customers who had been in debt for at least 18 months, encouraging them to raise their monthly payments.
Providers were supposed to offer these debtors options for clearing their balance over a period of three or four years, including repayment plans or by transferring their credit card balance to a personal loan with a lower interest rate.
The changes are supposed to cut the revenue of credit card providers by £1.3 billion a year and protect consumers from exorbitant interest rates and fees. But consumers who didn't take action when prompted could now their access to those cards cut off, causing problems for those who live on borrowed money.
Britain's collective credit card debt currently stands at £72.1 billion. That debt fell in November for the first time since July 2013, as consumers borrowed just £600 million—down from a recent monthly average of £1.1 billion—and repaid £100 million.