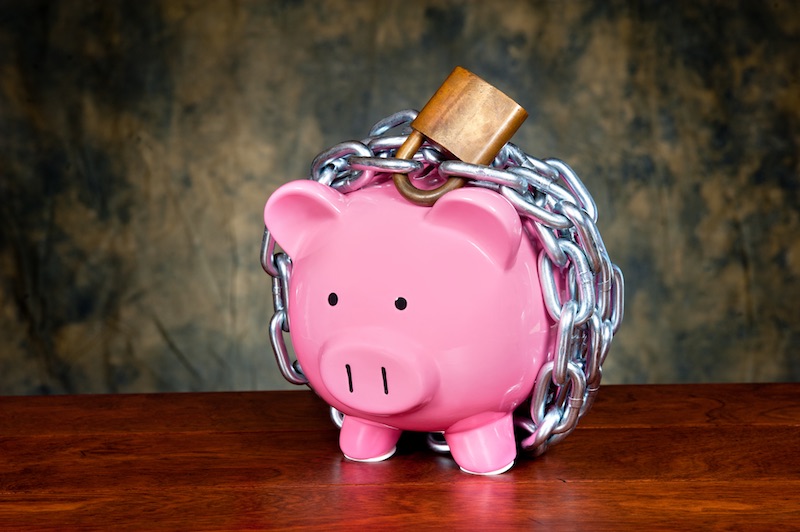 Nearly Half of Top Easy Access Savings Accounts Come with a Catch
Savers searching for the best rate should choose their accounts carefully. Despite their name, nearly of easy access accounts half come with a catch, including penalties for or limits on withdrawals.
An analysis of 100 best buy easy access savings accounts by Investec and personal finance site MoneyComms found that 42 of the accounts—nearly half—have strings attached.
31 accounts limit the number of withdrawals, and 14 cut the interest rate if saves take out more cash than permitted. Four offer their headline interest rate for just 12 months before it plummets.
Many accounts come with multiple hurdles: 21 had two and five had three.
The top 20 easy access accounts came with even more snags: 70% had at least one drawback and only six accounts came with no restrictions at all.
For example, Coventry Building Society, which topped best buy tables last autumn with a market-beating 1.46% interest rate, limits customers to three withdrawals a year. The triple-access account currently pays 1.20% AER.
Virgin Money currently leads the best buy tables, with an interest rate of 1.31%, but the Double-Take E-Saver limits the number of withdrawals to two a year.
These restrictions are stinging savers, particularly when they're caught unaware. Investec found that 6% of savers were penalised in the year to October 2019 for withdrawing money from their account with a reduction in the interest rate they received.
A fifth of savers said they weren't aware of the conditions on their account when they opened them.
Andrew Hagger, Moneycomms founder, said: "It's disappointing to see how many 'best buy' savings deals come with 'strings' attached, with savings providers seemingly looking for new ways to play the best buy tables."
Linda Brown, head of savings at Investec, said: "The phrase easy or instant access suggests savers can get hold of their money easily, but our research shows this is not the case for a number of best-buy accounts.
"People should not only look at the interest rate being offered by a savings account, but also the terms and conditions for accessing their money. There are plenty of easy access savings accounts offering market-leading rates with no short-term bonuses artificially inflating their interest rates, and no restrictions or penalties for taking money out."
The Financial Conduct Authority has proposed new regulations requiring banks to pay a single interest rate on easy access savings accounts which have been open for more than a year and to publicise both that rate and the highest introductory rate they offer.
The regulator hopes transparency about interest rates will encourage banks to increase the rates they pay loyal savers and to encourage switching in the stagnant savings market. Research has found that just 10% of easy access and cash ISA customers have switched in the last three years.