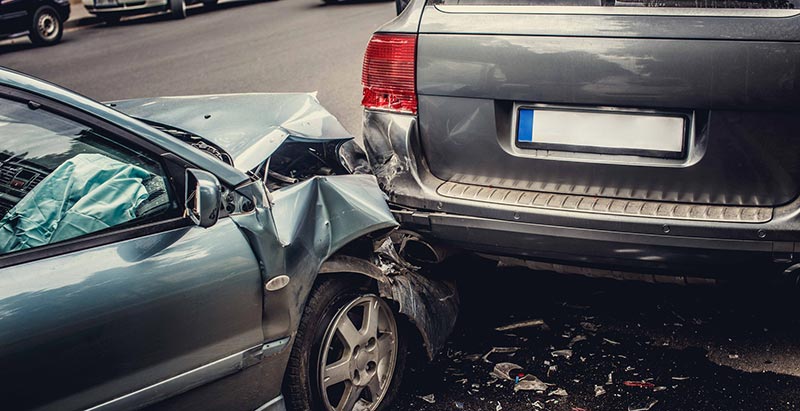 Tax Hikes and Whiplash Claims Blamed for 8th Consecutive Quarterly Car Insurance Premium Increase
The financial squeeze on drivers continues as the costs of car insurance premiums again hit new peaks.
According to the Association of British Insurers (ABI) the average premium increased to £481 between the months October-December 2017 (a 9% rise compared the previous year) making this the 8th quarter in a row during which prices have gone up.
In the last three years it is estimated that your typical car owner will have seen their insurance premiums go up by more than £100. And it's not just insurance that is putting the strain on drivers, the price of oil is once again on the rise, the cost of filling the tank on your average family car has increased £11 over the last 2 years.
One of the factors that insurers have been blaming on the increasing insurance premiums is an alteration that the government made last year to the Ogden rate. The Ogden rate, or discount rate, is a government scheme which was put in place to reimburse insurers when an insured party makes a claim related to chronic injury. . The latest change saw the amount of money that insurance companies would receive in such situations reduced, and this has in turn been blamed as the cause of an increase in premiums with insurers looking to cover their losses. The government did say that they would reverse some of the changes after pressure from insurance companies, but nothing has been set in stone as of yet.
The Ministry of Justice has also stepped in and said that they will be altering the way that whiplash claims are handled to reduce fraudulent claims. Although new government legislation may help to help alleviate growing prices, many believe that they will do little to decrease the amount that people are paying.
"The rising cost of motor insurance shows no sign of abating," said Rob Cummings, the ABI's assistant director.
"Changes to how compensation payouts are calculated, Insurance Premium Tax, more whiplash-style claims and rising repair bills are all piling on the pressure for cash-strapped drivers."
Some have pointed the finger at insurers and said that they should be taking more responsibility for the rapidly increasing costs, rather than leaving drivers themselves having to seek new ways to save money on their insurance policies.
Guy Anker, managing editor at Money Saving Expert, said: 'While outside factors may well have pushed up premiums, insurers are the kings of ripping off existing customers with sky-high quotes when their policy comes up for renewal. Motorists can often get a much better price for the same cover as a new customer. It is crucial to never just accept the quote that lands on your doormat.'
One of the main problems for drivers is remaining with the insurer they are currently with and simply auto renewing year on year. Doing this means you do not get access the best deals available and potentially miss out on hundreds of pounds in savings. If you want to find what deals are available to you, have a look at our handy comparison tool.