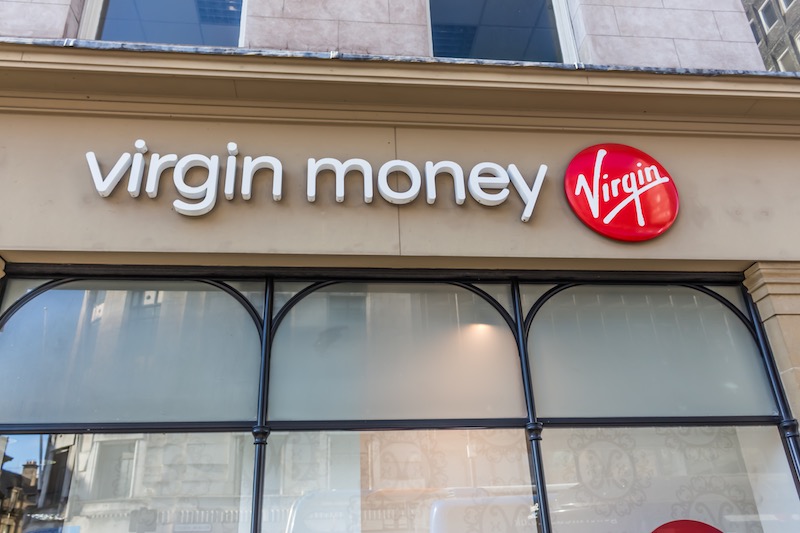 Virgin Money Suspends Thousands of Credit Cards Without Warning
Virgin Money suspended the credit cards of 32,000 customers without warning this week, a move which potentially violates the banking sector's commitments to consumers during the coronavirus crisis.
Thousands of borrowers received emails Tuesday informing them their cards were blocked with immediate effect and they would not be able to make further purchases. 
The Newcastle-based bank said it suspended the cards of 1.6% of its customers following routine "affordability checks carried out by a responsible lender" and said it had examined customers' "overall financial position" and their Experian credit report.
However, many customers whose cards were blocked said they had not been struggling to make repayments and had been clearing their balances in full.
One customer told the Guardian: "I've had an email saying they are blocking my card from future spending. I have more than half of my balance available, have never been fined, have made substantial repayments each month since I got the card last year. I should have 10 months left on my 0% purchases."
The sudden move appears to violate the Financial Conduct Authority's instruction to banks and lenders that they should accommodate customers in financial difficulty during the COVID-19 pandemic and lockdown. The regulator also stipulated that lenders can't remove accounts without warning, as it suspended persistent debt rules until October at the earliest.
Additionally, under a package of coronavirus relief measures from the FCA, lenders are required to offer customers in financial difficulty three-month credit card repayment holidays. Virgin Money's blocking of cards has raised concerns that they've cut off customers who have alerted the bank they were experiencing hardships as they applied for a repayment holiday.
A spokesperson for Virgin Money denied the bank had suspended the accounts of customers seeking repayment holidays but acknowledged that some of those customers may have been caught up in the mass suspension.
"Customers can request for accounts to be reopened, including any customer impacted by Covid-19. These will be reviewed on a case-by-case basis and fast-tracked if required," the spokesperson said.
"Our approach is clear: that we will support any customers impacted by Covid-19 to ensure they have funds available for essential spending, and we would encourage anyone with concerns to get in touch so we can help them as quickly as possible."
The FCA said it was holding discussions with Virgin Money to "to understand how they are supporting the customers concerned."
This week Virgin Money announced it had suffered a 58% drop in profits in the six months to 31 March. The bank, formerly known as CYBG, it lost £7 million and expects to lose still more as job cuts cause customers to default on credit cards and loans. 
"Job losses are highly correlated with delinquency on unsecured credit, and will be the key indicator to watch for portfolio performance. Affluent customers are more likely to have resources to draw on in an unemployment event, but our portfolio will not be immune," the bank said.
The bank is setting aside £164 million to cover defaults related to the coronavirus crisis. It has also already issued payment holidays to 60,000 mortgage customers, 32,000 credit card customers and 8,000 holders of personal loans.
The bank also said around 12,000 of its credit card customers, or 1.2%, were in arrears by three months or more before the pandemic but said that was below industry norms.