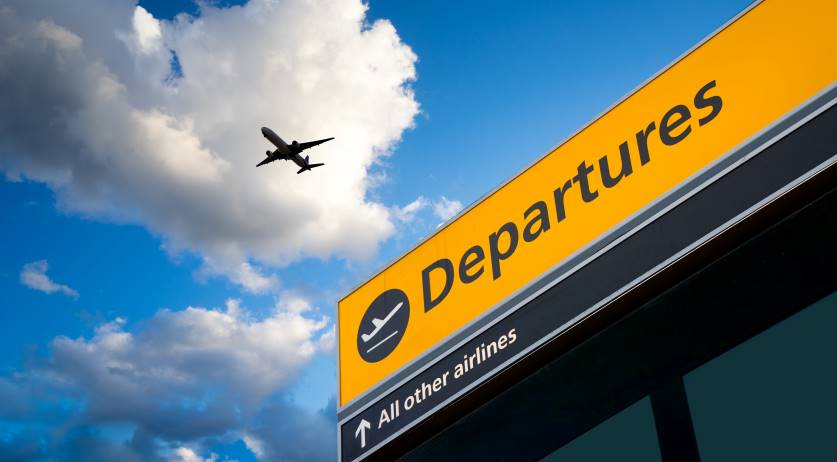 Aviation Watchdog Warns Airlines Over Refunds
The Civil Aviation Authority (CAA) has issued a warning to airlines reminding them that they must legally provide refunds for flights cancelled due to the COVID-19 pandemic.
If a flight is cancelled, the operators of airlines must provide a refund to customers within seven days, by law. However, airlines are struggling to deal with refund requests as there are currently fewer than 10% of the normal amount of flights taking off from the UK.
The aviation watchdog says that it may have to take action against the airlines.
"We are reviewing how airlines are handling refunds during the coronavirus pandemic, and will consider if any action should be taken to ensure that consumer rights are protected," said the CAA in a statement.
In April, thousands of complaints were made to consumer groups by customers having a hard time securing refunds for cancelled flights. Instead of issuing refunds, airlines were pushing customers to take vouchers that can be used when the lockdown measures are lifted.
According to consumer group Which?, around £7bn of travellers' money has been affected by the travel industry's own estimations.
The CAA has now had to step in. "Under the law, consumers are entitled to receive a refund for their cancelled flights, despite the challenges the industry is currently facing," said the CAA.
"We support airlines offering consumers vouchers and rebooking alternatives where it makes sense for the consumer. "But it is important that consumers are given a clear option to request a cash refund without unnecessary barriers."
The CAA says that airlines are 'systematically' denying customers refunds - something the airline watchdog did not expect: "We expect airlines to provide refunds for cancelled flights as soon as practically possible, whilst appreciating there are operational challenges for airlines in the current circumstances".
Michael O'Leary, the CEO of Ryanair, says that it could take around six months for passengers to receive refunds for flight cancellations caused by the COVID-19 lockdown. Speaking to the BBC, O'Leary said that his airline was not coping well with the process, and that it had reduced staff trying to handle 25 million refunds.
The majority of planes have been grounded as a result of the lockdown, which has practically extinguished air travel demand. Subsequently, thousands of job losses have been announced by Ryanair, as well as Virgin Atlantic and British Airways.
The government is currently planning a 14-day quarantine for travellers arriving in the country from any other country other than France and the Republic of Ireland - a move that airlines say will cause further harm to demand.