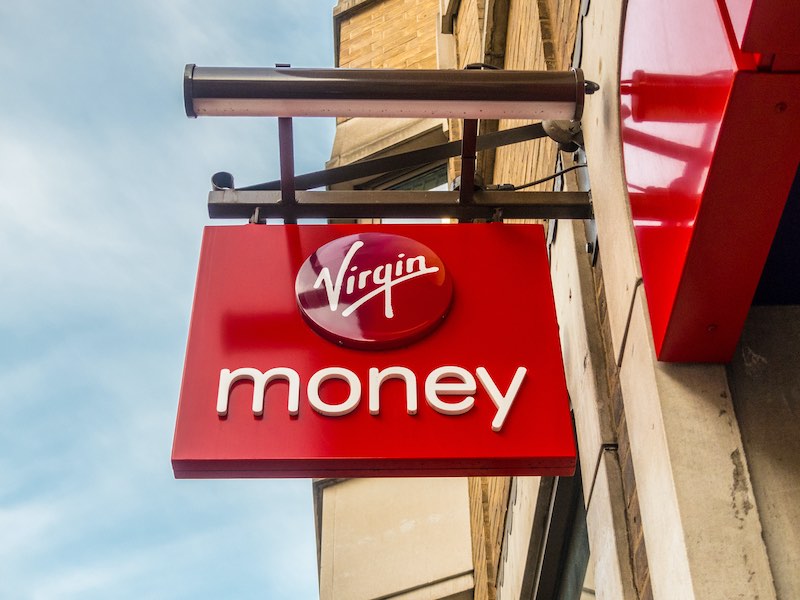 Virgin Money Launches Basic Current Account to Help the Unbanked
Virgin Money is launching a basic bank account with a wealth of features, which it hopes will help the financially excluded access the benefits of banking.
The new M account may be marketed as a basic account but it comes with features not typically included with entry-level, free current accounts, including a linking savings account, budgeting tools and an energy switching service.
Many of the M accounts features are designed to compete with digital banks like Monzo and Starling, which pioneered app-based budgeting tools.
The M account features:
Digital servicing through both a mobile app and online portal

Mobile cheque deposits through a smartphone app

A linked savings account paying 0.5% AER interest

Auto-sweep functionality the current account and linked savings account (automatically transferring money above a certain threshold into the savings account)

Savings pots

Budgeting tools

Transaction tagging

Spending and balance alerts

Digital payments

Apple Pay and Google Pay functionality

Energy switching service

Access to Virgin Group discounts and Virgin Money lounges
The M account is targeted at the 1.23 million adults who lack bank accounts in the UK. Not having a bank account means consumers can't set up direct debits to pay for services like energy, mobile phone and broadband on credit and are forced to rely on more expensive pay-as-you-go services.
A study from the University of Bristol estimated that the unbanked pay nearly £485 a year more to access basic services. Nearly half of this poverty premium relates to energy costs, with pre-payment energy tariffs costing significantly more than credit tariffs. A separate study from switching service Switchcraft calculated that the four million British households with pre-payment meters can pay up to £378 a year more for their energy than those with credit meters—for a total excess bill of £1.5 billion a year.
Young people between the ages of 18 and 24 and the unemployed are most likely to be without bank accounts, the government's financial inclusion report, published last year, found.
Fergus Murphy, group personal banking director at Virgin Money, said: "There's no reason why a basic bank account should only provide basic features, which is why our new account offers a full range of digital money management tools to make a real difference to our customers' financial wellbeing.
"Our linked savings account and savings pots, plus budgeting tools and an energy switching service, can all improve financial resilience and help to tackle the poverty premium."
John Glen, economic secretary to the Treasury, welcomed the launch of the account. "Promoting financial inclusion is a key priority of this government. All consumers regardless of their background or income, deserve the ability to access financial products and services which meet their needs.
"Having access to a bank account is the key to becoming financially included and I welcome new products to the market that go beyond the legal definition of basic bank accounts, enabling customers to save and manage their money on a day-to-day basis effectively."
Virgin Money recently announced that its mortgage book shrank, by 1%, to £58.9 billion in the three months to June, owing to the closure of the UK housing market between March and mid-May. However, consumer deposits increased over the same quarter by 4.8%, to £67.7 billion, as consumer spending dipped and worried customers piled money into savings and current accounts.
Earlier this year, Virgin Money drew headlines after suspending the credit cards of 32,000 account holders without warning.