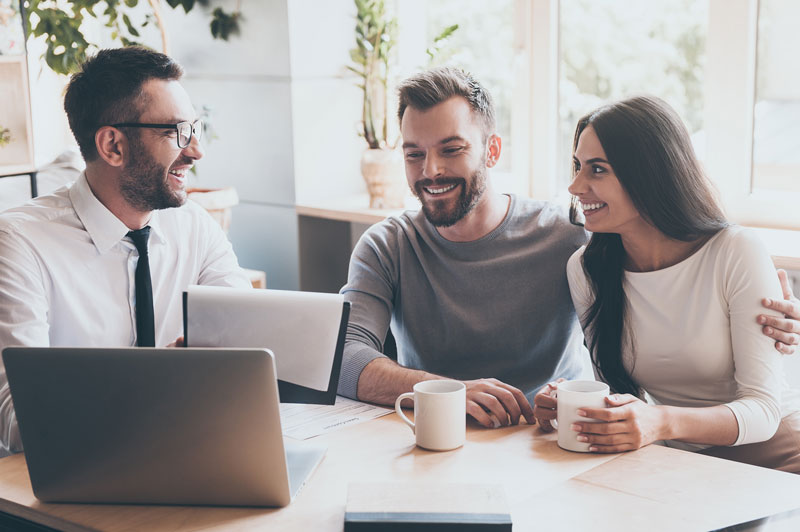 Thousands of Mortgage Prisoners Will Now Be Able to Move to a Better Deal
The financial regulator has relaxed affordability checks that have kept homeowners trapped in expensive mortgages for years, unable to switch to a cheaper deal.
These "mortgage prisoners" often qualified and took out loans before the financial crisis led to a tightening of lending criteria.
But as interest rates fell to historic lows and their fixed term mortgages expired, reverting them to their lenders' expensive standard variable rate, they found themselves unable to meet the affordability criteria for a new, cheaper mortgage, even if it would mean lower monthly bills than they ones they were currently paying. They were therefore stuck paying above market rates on their mortgage and unable to switch onto a cheaper deal.
In other cases, mortgage prisoners end up trapped after their loan is sold to an inactive lender.
But under new rules from the Financial Conduct Authority, which came into force Monday, lenders can use more "proportionate" affordability checks for customers who meet certain criteria. With these checks, lenders won't be required to run stress tests and closely scrutinise income and expenditures before approving borrowers for a new mortgage. Instead they'll only have to check
the new mortgage deal has a lower total expected cost and lower interest rate than the borrower's current mortgage.
Customers can qualify for a "modified affordability assessment" if they currently hold a mortgage, are up-to-date on its payments for at least 12 months, and don't want to borrow more (excluding for fees related to the mortgage, including advice fees), and looking to remortgage, not move house.
The FCA estimates that the new rules could enable between 2,000 and 14,000 mortgage prisoners switch to a better deal. However, that's just a fraction of the reported more than 100,000 homeowners stuck on expensive mortgage deals.
Christopher Woolard, executive director of strategy and competition at the FCA said: "Responsible lending is hugely important, and unaffordable borrowing is a cause of significant harm. Mortgage prisoners are often stuck on more expensive mortgages. We are removing barriers to switching in our rules and we would like to see firms make changes to their own processes quickly in order that customers can benefit as soon as possible."
The FCA is also introducing rules requiring inactive lenders and unregulated entities to review their customer book and contact account holders who might be mortgage prisoners. This could include customers of defunct lenders Northern Rock and Bradford & Bingley. Their loans were bought by the government after those banks failed during the financial crisis but were subsequently sold on to unregulated entities.
The FCA's Woolard said: "We are also taking steps to help those who have mortgages with inactive lenders or unregulated entities to ensure that they are aware that they may now be able to switch and save money."