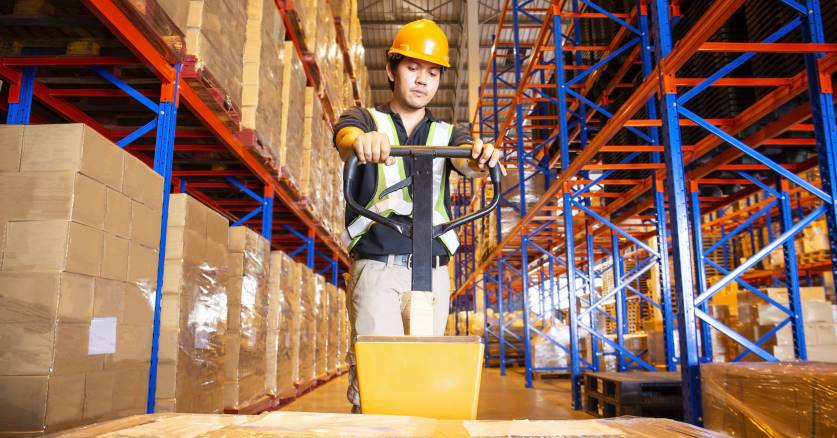 Retail Stockpiling Hits Record Levels Ahead of Brexit
British retailers have been building up record levels of stockpiling ahead of the UK's departure from the EU, according to a recent survey.
New data from the Confederation of British Industry (CBI) has revealed that current stock levels in relation to expected sales are at their highest level since records began in 1983.
The CBI said that many of the major retailers in the UK are stockpiling ahead of Christmas – the most significant time of the year for most of them – amid the ongoing uncertainty surrounding Brexit.
Many retailers had feared disruption to their supply lines if the UK was to leave the EU without a deal, which was seemingly becoming increasingly likely over recent weeks. This led to retailers stockpiling many seasonal goods ahead of the Christmas holidays, including beer, wine and champagne.
The UK had been expected to leave the EU at the end of this week until both sides agreed on an extension until January 31 next year.
"A combination of the proximity to Christmas and ongoing Brexit uncertainty is likely to have driven stocks higher, particularly with retailers stocking seasonal products earlier than usual," said the CBI. "Notably, the survey did not show a similar spike in retailing stocks ahead of the previous Brexit deadline in March."
This record level of stockpiling comes despite the fact that retail sales have been falling for the last six months in a row, the most prolonged decline since the global financial crash over a decade ago. According to the CBI's figures, sales in October dropped by 10% in terms of volume compared to the same period a year ago.
"Retailers have now endured six months of falling sales, the longest period of decline since the financial crisis," said Rain Newton-Smith, chief economist at the CBI. "The sector is struggling with ongoing digital disruption, layered on top of cost pressures from a weak pound and the cumulative burden of an outdated business rates regime.
"Retailers have also had to contend with the looming Brexit deadline, which has partly driven a record spike in stocks. The timing could not be worse: the run-up to Christmas is a crucial time of year for the retail sector, and not knowing where we will be on 1 November is adding more strain to an already beleaguered sector."