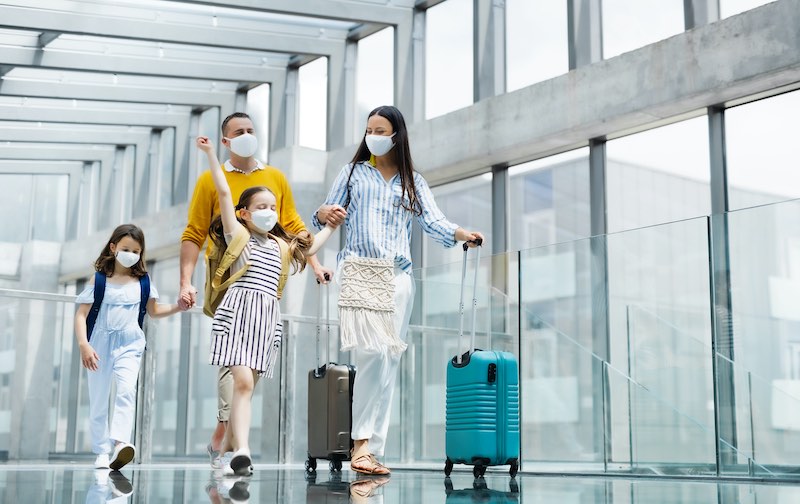 Tesco Bank to Reenter Travel Insurance Market
The banking arm of the UK's largest supermarket will resume selling travel insurance, after ducking out of the market in 2018.
Tesco Bank's travel cover will join an insurance portfolio that includes home, motor and pet insurance.
Travel insurance policies are available at three different tiers, from the cheapest Bronze policies to premium Gold products. The latter allows travellers to consult with a doctor online during the trip.
All tiers include the typical cover for medical expenses, trip cancellation or delays, and lost or stolen baggage or money. You can also tailor your policy with add-ons, such as gadget protection and winter sports cover.
COVID-19 cover comes as standard. Holidaymakers have been encouraged to read the fine print of any policy promising cover for the virus, as the circumstances under which you can claim vary widely between insurers.
Tesco's policies are among the most generous. They'll pay out for trip cancellation if you contract the virus before you depart, are contacted by the NHS Track and Trace service, are stopped from boarding a plane in the UK because you have COVID-19 symptoms, including a temperature caught in routine screening of travellers, or if you were planning on staying with family members on the trip who've been told to self-isolate. An inventory of travel insurance policies by Defaqto revealed that just a third (34%) will cover trip cancellation if you've been exposed to the virus but yourself haven't shown symptoms or tested positive, as Tesco's will.
Additionally, if you fall ill with the virus while travelling, Tesco will cover your medical treatment, costs for quarantining and trip back. It will also pay out if you have to return early because your destination enters lockdown or because a close relative has fallen ill.
Tesco Bank's travel insurance can be bought for a single trip or for any trips you make during the year. If you're a Tesco Clubcard member, you'll also receive loyalty points when purchasing a policy, picking up one point for every £1 spent on insurance.
Mark Airey, insurance commercial director at Tesco Bank, said: "We appreciate that the immediate outlook for travel remains uncertain, however the need for travel insurance is greater than ever – whether holidaying in the UK or abroad.
"Offering Covid-19 protection as standard helps to give customers peace of mind they are protected should they test positive, and they have to cancel or cut short their trip."
Tesco Bank has ventured back into the travel insurance market just as other insurers relaunch the products they pulled during the early months of the pandemic.
However, most consumers won't be purchasing trips for the immediate future. Under new rules in place from 29 March, Britons will be banned from international travel until 30 June, except in special circumstances, such as travelling for work, study, legal obligations or to vote; to move, sell or rent a property; for childcare reasons or to be present at a birth; to visit a dying relative or close friend; to attend a funeral; to get married or attend the wedding of a close relative; for medical appointments or to escape a risk of harm.
Tesco Bank, like all insurers, won't cover the cancellation of your trip if authorities have advised against all travel or all but essential travel, as they have done until July.