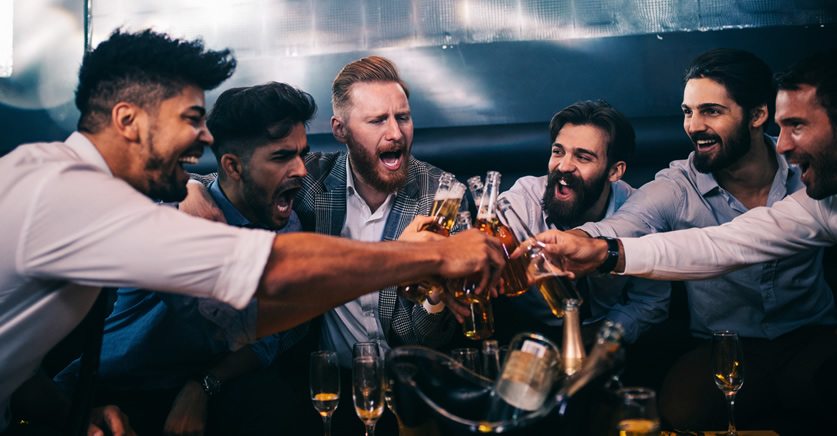 Spending on Nights Out Highest for Three Years
People in the UK are now spending more on nights out on average than they have over the last three years, according to research.
According to club and bar group Deltic, Brits spent an average of £70.69 each on a night out in the three months up until September 2019. This is the highest average nightly spend recorded since the survey began in October 2016, and a 25% increase compared to the same period in 2018.
The survey involved 2,300 people from across the UK and found that 61% of people went out at least once a week in the three months to the end of September. This is an increase on the 56.2% recorded over the same period last year.
Average spending on pre-drinks, transport, entry fees and tickets, food and drinks in venues all went up over the last three months. The average reveller in the UK spent £19.34 on alcohol on an average night out, 10% more than last year. Meanwhile, they spent an average of £16.03 on food, an increase of 17.7% compared to 2018.
However, despite the increase in spending on nights out, Brits still need to budget when they go out. Almost a quarter of respondents said they don't spend any more money than their limit allows, while a similar proportion use deals and discounts to save money on nights out. Over a fifth (21.9%) also said they eat and drink more at home to save money on food and alcohol when they're out.
"This quarter's Deltic Night Index demonstrates that consumers are spending a significant portion of their disposable income on going out," said Peter Marks, chief executive of Deltic. "However, these aren't impulse purchases. People are clearly thinking about where and when they spend their money, as shown by the percentage of people that budget, and seek out the best value whilst enjoying a fantastic night out. Ultimately, the data shows that people are willing to spend money – but only for the right experience."
This news comes despite the UK's economy slowing down ahead of Brexit. Uncertainty surrounding Britain's departure from the EU on October 31 has contributed to a fall in the pound and low wage growth.
In a report from the Trades Union Congress last week, it was revealed that 20% of Brits in employment have skipped meals over the past year because they've been low on cash. However, this latest data from Deltic suggests that some of us still have enough disposable cash to spend more than before.