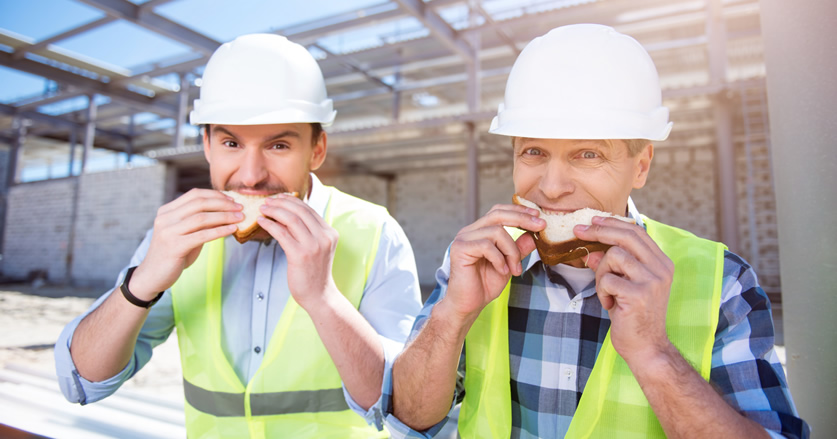 Fifth of Workers Have Skipped Meals to Make Ends Meet
A fifth of workers in the UK have skipped meals in the past year to make ends meet, according to the Trades Union Congress.
The latest poll from the TUC revealed that 20% of people in work had skipped meals because they've been low on money, up from the 13% recorded in 2017. Furthermore, 20% of workers had also pawned or sold some of their belongings because they needed the cash and 19% went without heating during the winter months. Another 10% couldn't pay their rent or mortgage on time because they didn't have enough money.
The TUC asked the 2,700 respondents of its poll what they would do if they were faced with an unexpected £500 bill. 30% said they wouldn't be able to pay it, up from 24% in 2017. And of those that could pay the bill, 24% said they would need to sell something or go into debt in order to pay it.
According to the TUC, theses latest figures highlight the worsening cost of living crisis in the UK. Earlier this month, research from the TUC revealed that unsecured debt rose to an average of £15,880 per households in the first quarter of this year, an increase of £1,160 compared to a year before. And just last week, StepChange Debt Charity revealed it had received a record 331,00 calls to its helpline during the first six months of 2019.
The TUC said that insecure work, low pay and weak wage growth are combining to negatively affect the living standards of millions of Brits. It also warned that the situation could get much worse before it gets better if the UK was to leave the EU without a deal on October 31.
"Having a job should mean you can provide a decent life for your family," said Frances O'Grady, general secretary of the TUC. "But after a decade of low pay, rising insecurity and public spending cuts, millions of working people are struggling to afford even the basics.
"Any responsible Prime Minister would be urgently dealing with Britain's cost of living crisis. But instead Boris Johnson is threatening to make things much worse by forcing through a no-deal Brexit. He must stop playing games with people's livelihoods and rule out no-deal once and for all. Working people need a government that will get pay rising and rebuild Britain."
Labour's shadow work and pensions secretary, Margaret Greenwood, said: "This damning evidence shows the reality of life on low pay for millions of workers who struggle to make ends meet. Families are being left with impossible choices of whether to pay for food, heating or rent. Instead of addressing low pay and insecure work, Boris Johnson is threatening a no deal Brexit that would have a disastrous impact on jobs and living standards."