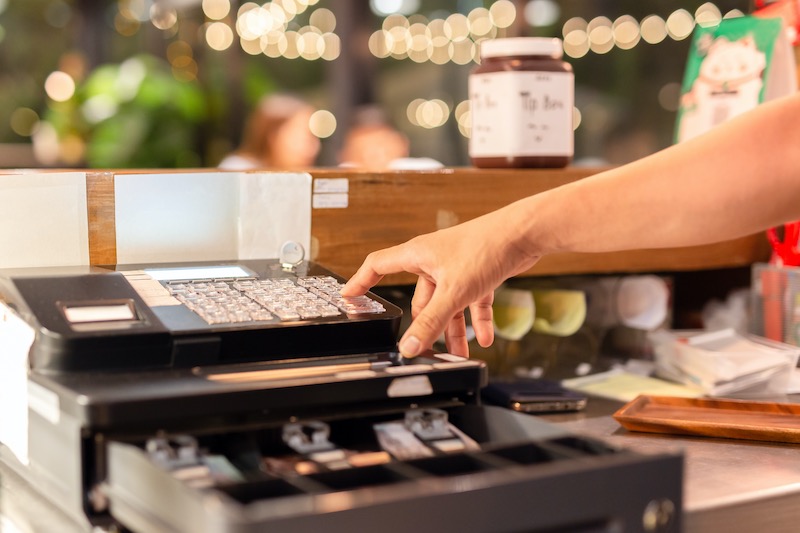 Shops to Offer Cashback Without a Purchase
Consumers could soon be able to receive cashback at shop tills without making a purchase, under Treasury plans to protect access to cash.
Last year consumers received £3.8 billion in cashback from shops when buying something, making it the second most popular way to withdraw money after cash machines.
The Treasury said EU regulations have limited retailers' ability to offer cashback when people aren't paying for goods or services. When the Brexit transition period ends on 31 December, the government may overhaul these rules, giving consumers more access to cash as ATMs and bank branches are vanishing.
Fewer than a quarter of all payments (23%) were made with cash last year, down from 58% a decade ago, according to figures from UK Finance. The trade body's research also found that 7.4 million Britons are leading an "almost cashless life," relying on debit and credit cards and apps and using coins and notes once a month or less.
The coronavirus pandemic further accelerated the transition away from cash, as shops refused coins and notes over virus fears, bank branches limited opening hours and the contactless limit rose from £30 to £45. Cash machine network Link said £6.9 billion was withdrawn from its ATMs in September, compared to £9.3 billion a year earlier and £10.3 billion in September 2018.
However, a sizeable minority of Britons—estimated at two million, including many pensioners and people with disabilities—still rely on cash on a daily basis and consumer groups have urged the government to act to shore up the fragile cash system and ensure they're not left behind.
John Glen, the economic secretary to the Treasury, said: "We know that cash is still really important for consumers and businesses—that's why we promised to legislate to protect access for everyone who needs it. We want to harness the same creative thinking that has driven innovation in digital payments to maintain the UK's cash system and make sure people can easily access cash in their local area."
The government's proposals, which are subject to a six-week consultation, would also make the Financial Conduct Authority (FCA), the City regulator, responsible for overseeing the cash system. Currently, the cash system is supervised by a combination of organisations, including the Treasury and Bank of England.