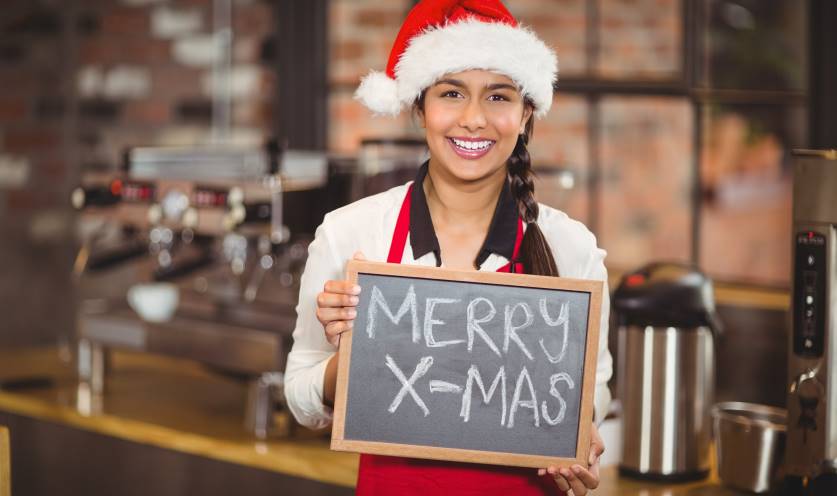 Rise in Real Living Wage to Give Boost to Thousands Before Christmas
An increase in the 'real living wage' will result in a pre-Christmas pay rise for hundreds of thousands of UK workers.
The Living Wage Foundation has increased the real living wage to £9.30 an hour, an increase of 30p. In London, the hourly rate will rise to £10.75, an increase of 20p. The 'national living wage' on the other hand, which is set by the government, remains at £8.21 per hour.
There are almost 6,000 employers in the UK that currently pay their staff based on the Living Wage Foundation's guidelines. Around 1,500 companies have joined the scheme this year alone. Some of the companies that have signed up to the initiative include fashion brand Burberry, insurance provider Hiscox and both West Ham United and Crystal Palace Football Clubs.
According to the Living Wage Foundation, employees who benefit from the scheme will earn over £2,000 more each year than those on the government's minimum wage. In London, this figure increases to £5,000 a year.
"In this time of uncertainty today's new Living Wage rates give a boost to hundreds of thousands of UK workers," said Katherine Chapman, director of the Living Wage Foundation. "Good businesses know that the real Living Wage means happier, healthier and more motivated workers, and that providing workers with financial security is not only the right thing to do, but has real business benefits.
"This year for the first time cities and towns have announced big plans to grow the number of Living Wage Employers in their communities. We are delighted at the ambition of Cardiff and Salford to build Living Wage cities, with Cardiff planning to double the number of workers getting the real Living Wage to nearly 50,000, freeing many more families from the low pay trap. We hope to see many more towns and cities follow suit.
This announcement comes as the UK gets ready for a General Election. While the Conservatives have pledged to increase the minimum wage of workers aged 25 and over to £10.50 by 2024, but Labour has promised to raise the minimum wage to £10 immediately if it is elected.
"Tory ministers claim that work is the best route out of poverty, but last year the number of people on zero hour contracts increased sharply," said Labour's shadow work and pensions secretary, Margaret Greenwood. "The reality is that 70% of children in poverty live in working families. Labour will ban zero hour contracts, introduce a real living wage of at least £10 an hour for all workers aged 16 and over and end in-work poverty."
Frances O'Grady, general secretary of the Trades Union Congress, said: "Working people deserve a wage they can build a life on. It's not right that millions are struggling to make ends meet, while those at the top enjoy bumper pay cheques. With household debt at record levels more employers must pay the real living wage."