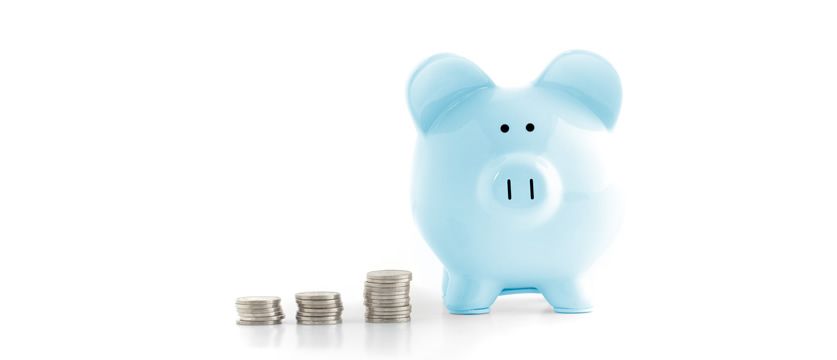 Minimum Wage Increases by 4.9%
Nearly 2 million workers in the UK will be boosted by an increase in the minimum wage which comes into effect from today.
The minimum wage in the UK, now called the National Living Wage, has gone up by 4.9%. Workers on the minimum wage who are 25 or over will now be paid £8.21 an hour, up from £7.83. Younger workers will also get pay rises. The minimum wage for 21-24-year olds has gone up from £7.38 to £7.70 an hour, while 18-20-year olds will see their minimum hourly wage go up from £5.90 to £6.15. Almost 2 million workers will benefit from the pay rises.
"We are committed to making sure that UK workers get a fair day's pay and the rise in the National Living and Minimum Wage, benefitting millions of people, delivers on this commitment," said Kelly Tolhurst, the business minister. "Since the National Living Wage was announced in 2015, it has helped protect the lowest paid, increasing faster than inflation and average earnings.
"Our minimum wage rates are among the highest in the world and, through our modern industrial strategy, we are determined to end low pay and workers get a fair day's pay for a fair day's work."
Bryan Sanderson, chairman of the Low Pay Commission, said: "We are pleased that millions of workers across the country will see an above-inflation pay rise."
However, many workers we see their pay rise cancelled out by an increase in their bills. Council tax and TV licence fees will both go up this month, as well as many broadband subscriptions and energy tariffs.
Over half of British households will see their gas and electricity bills go up by an average of £117 a year, after the Big Six energy suppliers have all increased the prices of their standard variable tariffs. The increases were announced after Ofgem increased the energy price cap by over 10%, just 3 months after the cap was introduced on January 1.
The Trade Union Congress has demanded that the minimum wage be increased further, claiming young people are being treated unfairly. According to the TUC, a worker aged 21-24 on the minimum wage would earn £800 a year less than an older worker, while there is no difference in the bills they pay.
"Young workers are still getting a raw deal on pay," said Frances O'Grady, general secretary of the TUC. "Their bills aren't any cheaper, but they have to make ends meet with less. With in-work poverty rising, we need to make the minimum wage fit for the future by raising it to £10 as soon as possible."
The National Living Wage is different from the real living wage, which is calculated by what people in full-time work need to live comfortably. The real living wage is currently £9 an hour but rises to £10.55 for those living in London.
"The increase in the government minimum wage will provide a welcome boost for low-paid workers, but this is still over £1,500 a year short of a real living wage," said Katherine Chapman, director of the Living Wage Foundation. "Around 6 million workers are now paid less than the living wage and are struggling to keep their heads above water."