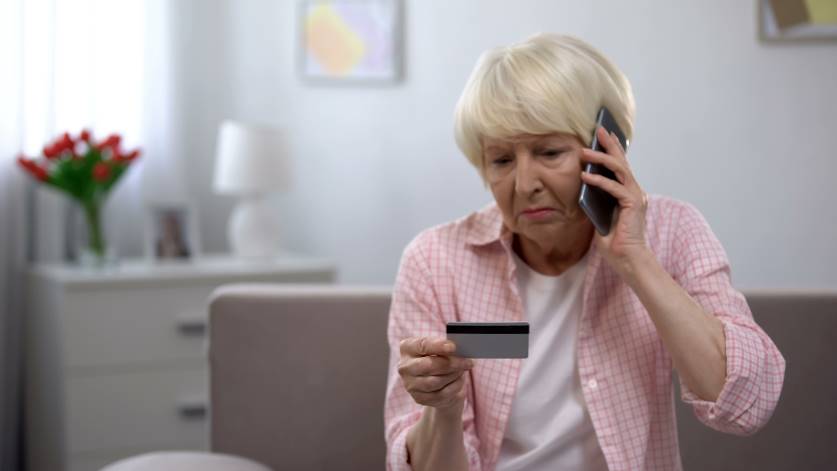 Pensions Scam Victims Can Lose 22 Years' Worth of Savings in a Day
People who fall victim to pension scams could lose up to 22 years' worth of their savings in just 24 hours, according to new research.
A report from The Pensions Regulator (TPR) and the Financial Conduct Authority (FCA) has revealed that victims of pension fraud in the UK lose an average of £82,000 per scam. It would take the average citizen 22 years to save this amount of money.
The research also found that almost two thirds (63%) of people would accept a pension offer they received out of the blue, while the same proportion said they feel confident about making decisions on their own pension. 24% of people also said they would decide on a pension offer they received within 24 hours.
However, the TPR and the FCA warn that receiving a pension offer out of the blue is one of the biggest warning signs that they are being scammed.
"Pension scammers ruin lives, stealing away decades' of savings with professional-looking websites, 'expert' advice and an easy manner making it tough to spot the fraud," said Nicola Parish, executive director of frontline regulation at TPR, said: "But once you sign on the dotted line, often there's no second chance. Scams can happen to anyone, so before making any decisions about your pension, take your time, be ScamSmart and always check who you are dealing with."
Mark Steward, executive director of enforcement and market oversight at the FCA, said: "We know many people have big plans for their retirement, whether it's seeing new places, learning new skills or helping their families out financially. Pension scammers destroy those dreams, often forever. So be ScamSmart. Reject unsolicited approaches offering 'help' with your pension and get advice from an FCA authorised firm before making big changes to your pension fund."
The research also found that people with university degrees are more likely to fall victim to a pension scam than those less educated. This is because fraudsters tend to target richer people and those with larger pension pots. Of those asked in the survey that have a degree, 14% said they would accept a pension review from a company they've never heard of.
Kate Smith, head of pensions at life insurance provider Aegon, said: "Fraudsters are increasingly sophisticated and will re-invent their approach, but while it may appear that they to want to help you, their only motivation is helping themselves to your pension savings. And being caught out and losing your pension is devastating.
"It's tempting to dismiss scams as something that only happen to other people. In reality though the one thing scammers don't do is discriminate. They don't care if you're young or old, if you have lots of money or have had to make sacrifices to save what you have, they're only interested in one thing, getting their hands on your hard-earned savings, if you let them.
"There's often warning signs that should set the alarm bells ringing, but if you rush into things or are too self-assured you may miss them. For example, if you're contacted out of the blue and offered a free pension review, the chances are it's a scam."