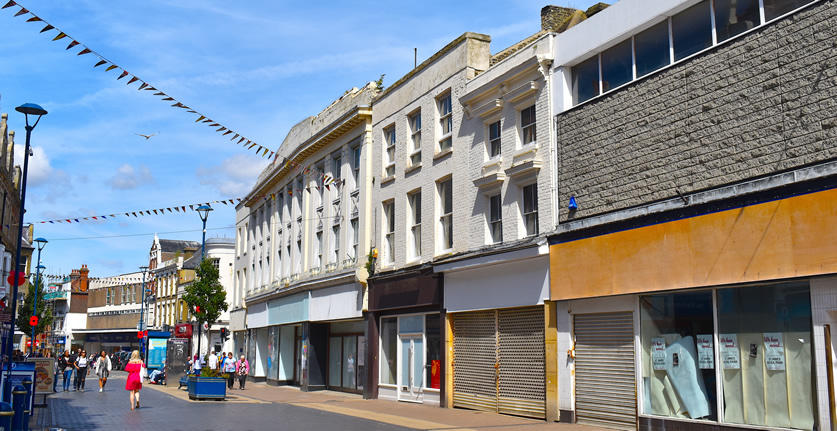 Retail Sales Fall at Fastest Rate on Record
UK retail sales in May fell at their fastest rate in 24 years, according to the latest figures from the British Retail Consortium.
The BRC-KPMG Retail Sales Monitor revealed that overall sales in May plunged by 2.7% compared to April, the biggest monthly drop since such records began in January 1995. The BRC also mentioned the sharp decline in sales compared to this time last year, when retail sales actually grew by a record 4.1% in May 2018. Retail sales in May last year had increased by 2.8% compared to May 2017, but sales in May 2019 were down 3% on the same month last year.
The news comes as a warning to high street retailers in the UK, as further shop closures and job losses could be on the horizon. The last year has already seen a number of big names in the British retail industry go bust. High street giant Debenhams went into administration in April, with up to 22 stores set to close their doors, risking around 1,200 jobs. Luxury fashion brand LK Bennett went bust in March with a third of its stores set to close. And at the end of December last year, HMV went into administration for the second time in six years, putting over 2,000 jobs at risk.
"With the biggest decline in retail sales on record, the risk of further job losses and store closures will only increase," said Helen Dickinson, chief executive of the BRC. "While May 2018 offered almost unbroken sunshine, topped off by the run up to the World Cup and the marriage of Meghan and Harry, May 2019 delivered political and economic uncertainty. Food sales dropped for the first time since June 2016, with further declines in clothing, footwear and outdoor goods.
"With retail conditions the toughest they have been for a decade, politicians must act to support the successful reinvention of our high streets and local communities. Business rates remain a barrier, preventing many retailers from investing in their physical space. We have a broken tax system, which sees retailers paying vast sums of money regardless of whether they make a penny at the till, and yet the government is failing to act. The legislation is falling behind the technological revolution."
Food sales fell in May for the first time in almost three years, while the sales of clothing, footwear and outdoor goods all declined too compared to April. And online sales, which now account for almost a third of total retail sales in the UK, also struggled in March. Online sales of non-food products grew at just 1.5% in March compared to last year, which is an 'all-time low' according to the BRC. Non-food online sales now account for 30.3% of the total market, compared to 28.2% in May 2018.
"The extremely low growth online is real cause for concern, especially with almost a third of all non-food sales today being made online," said Paul Martin, UK head of retail at KPMG. "This trend has continued to manifest itself over the last year and requires real focus from the retail community."