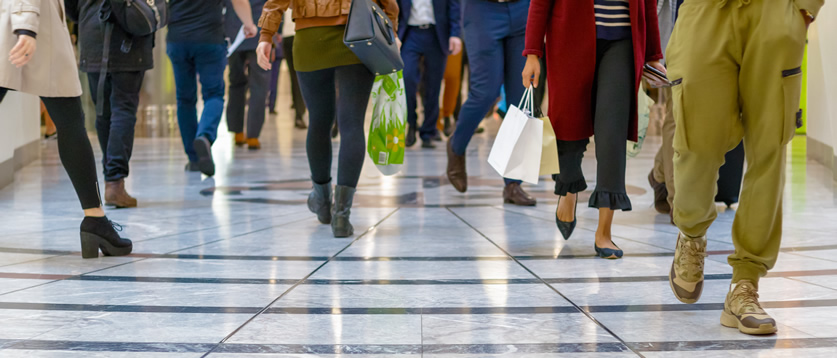 Retail Sales Held Back by Brexit
Retail sales in the UK fell in March, as experts warned that consumers were being held back by Brexit uncertainty.
According to the British Retail Consortium and accountancy firm KPMG, retail sales dropped by 0.5% last month year-on-year, compared to a 0.5% rise in February. It is an even further drop from this time last year, when annual sales grew 2.3% up to March 2018. Like-for-like sales dropped 1.1% in March, compared to a fall of 0.1% the previous month.
The BRC said that the figures were likely to be distorted because of the Easter holidays. Last year, Easter was on April 1, pushing up retail sales in March, while this year Easter is not until April 21. While some sectors did see an increase in sales last month due to Mother's Day, consumers seemed to be holding back on making larger purchases.
"Retail sales slowed in March, even when the Easter distortions were accounted for, as greater uncertainty caused people to hold off from splashing out," said Helen Dickinson, chief executive of the BRC. "While jewellery, beauty products and clothing purchases were all up to indulge on Mother's Day, shoppers were generally cautious not to overspend, particularly on larger items.
"Brexit continues to feed the uncertainty among consumers. For the sake of everyone, MPs must rally behind a plan of action that avoids no deal – and quickly – or it will be ordinary families who suffer as a result of higher prices and less choice on the shelves."
Many analysts have warned that if the UK were to leave the EU without a deal, consumers could suffer from higher prices and stock shortages in stores.
"Not only did total sales fall 0.5% compared to the same month last year, but no further clarity around Brexit came to light, and shoppers continue to waiver," said Sue Richardson, retail director at KPMG. "Retailers will be hoping for an end to this sustained uncertainty – it's clearly not good for business – but times have already well and truly changed, and agility remains the best form of defence."
On the other hand, shoppers were deterred from the high streets in March 2018 due to the exceptionally cold weather caused by the 'Beast from the East', while last month saw relatively mild weather attract customers back to stores. A separate study from Barclaycard showed on Tuesday that consumer spending rose by 3.1% in March. But its survey revealed that confidence in the economy was its lowest point since it started recording data in 2014, with 69% of people saying they were not confident with the UK's current economic environment.
"In contrast to the extreme weather conditions experienced last year, a milder March resulted in an uplift in spending, with consumers dining out and making the most of the welcome sunshine," said Esme Harwood, director at Barclaycard. "Despite this, underlying sentiment is cautious. March was characterised by ongoing uncertainty around Brexit, with consumers concerned about an impact on food prices and suppliers. In light of this, consumer confidence in the UK economy is the lowest it's been since we began recording this data."