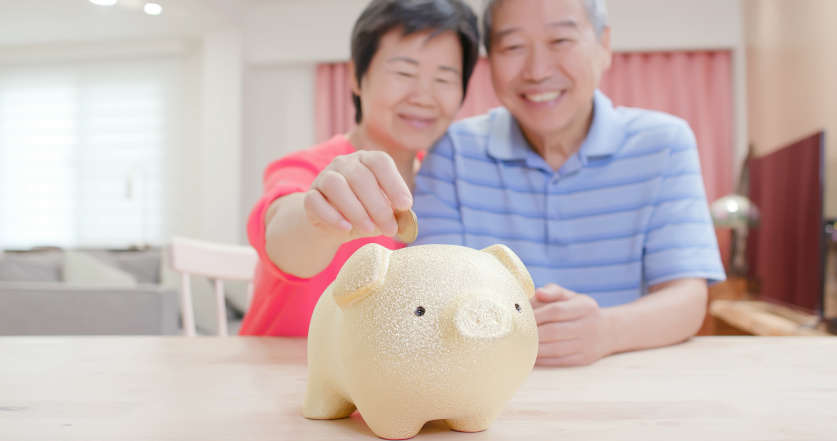 New Savings Accounts for Over 50s Launched by Saga and Goldman Sachs
Saga has teamed up with Goldman Sachs's consumer bank Marcus to launch two new savings accounts for people over 50.
One of the new accounts is an easy-access savings account with an interest rate of 1.4%, while the other is a one-year fixed saver with a 1.15% interest rate. Both these interest rates will be applicable on balances between £1 and £100,000. However, after the first year, the interest rate on the easy-access savings account will drop to 1.15%.
The partnership between Saga and Goldman Sachs International Bank was announced earlier this year. Under the terms of the partnership between the two firms, Marcus will be responsible for customer deposits, while Saga will oversee customer service.
Saga is a British company that specialises in offering products to people over the age of 50. They also provide other products such as car insurance, home insurance and private health insurance. These latest savings accounts on offer can be accessed either online or by telephone.
"In uncertain times, our members are telling us that they need specialist savings products that allow them to make the most of their everyday savings without sacrificing interest rates," said Jeff Bromage, managing director at Saga Personal Finances.
Andrew Haggar, a personal finance expert at Moneycomms, said: "This is a competitive deal from Saga – pushing the likes of Cynergy Bank and Marcus both at 1.45% but the big difference with the Saga offer is that customers can sign up via telephone as long as they have an email address.
"This will prove a popular option with older customers who are not comfortable managing their financial affairs online due to security concerns. Saga is a respected brand and I think this together with a top five savings rate should make this a popular easy access savings account."
Customers who open these accounts will also gain access to Saga's Possibilities programme, which offers discounts on a range of products such as food, holidays, restaurants and events.