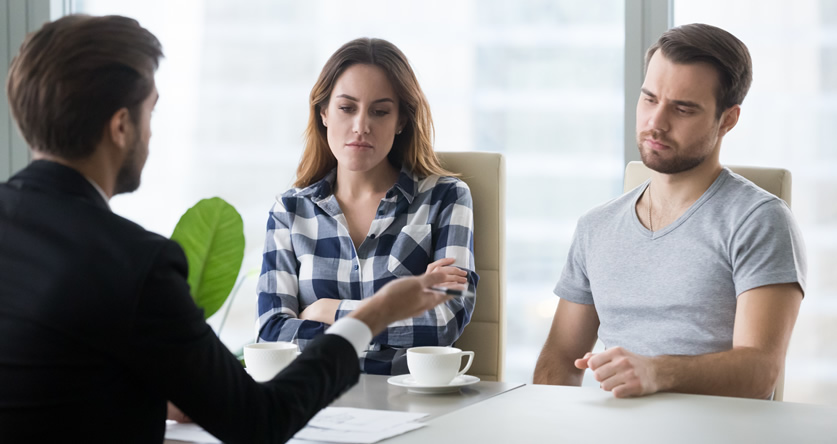 RBS and Santander Failed to Keep Customers Informed About their PPI Policies, CMA Finds
The competition watchdog has ordered two of Britain's largest high street banks to appoint independent bodies to audit their payment protection insurance (PPI) policies.
The Competitions and Market Authority has found that the Royal Bank of Scotland (RBS) and Santander failed to accurately communicate with thousands of holders of PPI policies for up to six years.
Following the Competitions and Market Authority's investigation into the widespread mis-selling of PPI in 2011, a legal order was put into place, requiring providers of the insurance policies to contact customers annually.
These communications must clearly state how much the customers have paid for the PPI policy and the type of cover they have and remind them of their rights to cancel. These contacts are designed to encourage customers to consider whether the insurance on their loans is still appropriate.
However, 11,000 mortgage PPI customers with RBS failed to receive the annual notices for up to six years starting in 2012, because the bank sent them to out of date addresses. Because of these failures, customers were unable to assess whether they wanted to continue paying for PPI. Some customers may not even have been aware they had payment protection insurance on their loans with the bank, the CMA said.
Meanwhile, Santander breached the order by issuing annual reminders with inaccurate information to 3,400 of its mortgage PPI customers who were in arrears between 2012 and 2017. The letters mis-sated some of the customers' mortgage balances.
The CMA had previously warned both lenders in 2016 to improve their PPI processes. Now the regulator is requiring the banks appoint independent bodies to review their handling of PPI, with the results of the audits to be fed back to the CMA. RBS will also be required to repay all affected customers.
Adam Land, the CMA's Senior Director of Remedies, Business and Financial Analysis, said: "It is unacceptable that some banks aren't providing PPI reminders – or are sending inaccurate ones – 8 years after our Order came into force. The legally binding directions we've issued today will make sure that both RBS and Santander now play by the rules."
Land said that the breaches were "serious" and if the watchdog is given the powers it has requested from the government, similar infractions in the future may result in fines.
RBS has written to affected customers, reminding them of their right to cancel their policies. It has also paid out £1.5 million in refunds.
A spokesperson for RBS said: "We are contacting those customers who may not have received their annual PPI review letters and have put systems in place to ensure that this does not happen again.
"We would like to apologise to any customers affected."
Santander said their error, which was fixed in 2018, didn't impact any customers financially but nevertheless apologised.
A spokesperson for the bank said: "We're sorry that as part of a communication about their PPI policies, a small number of customers who were in arrears received incorrect information on their mortgage balance.
"Customers were not financially impacted as a result and would have been aware of their correct mortgage balance through their annual mortgage statement and other communications.
"We informed the CMA as soon as we became aware of the issue and have taken steps to ensure it does not happen again."
Customers across the market who feel they may have been mis-sold PPI now have less than a week to claim compensation before the Financial Conduct Authority's 29 August deadline.