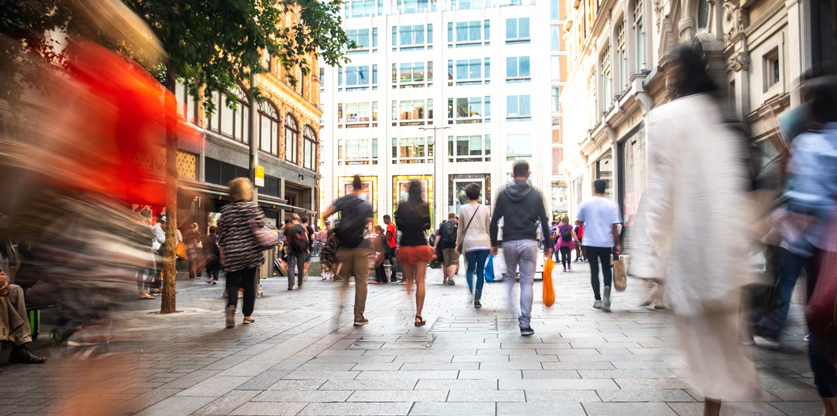 UK Retail Sales Fall at Fastest Rate in Over a Decade
Retail sales in the UK fell in August at the fastest pace since December 2008, according to the Confederation of British Industry (CBI).
The Distributive Trades Survey from the CBI measures the difference between retailers reporting rising sales volumes and those reporting falling sales. The latest gauge of retailers fell to -49, down from -16 in July. Worryingly, a recent Reuters poll of economists had predicted a rise to -11. Just 10% of retailers involved in the survey reported increased sales over the last year, compared to 58% who reported falling sales.
Until recently, the strength of consumer spending was seen to be propping up the British economy while many businesses are cutting investment with the Brexit deadline just over two months away.
But the latest gauge of -49 is the lowest since the global financial crisis in 2008, and the second lowest since the CBI started recording the data in 1983, prompting fears that the UK is heading towards a recession. The UK's GDP fell by 0.2% in the second quarter of 2019, so another contraction in the third quarter would mean the country is officially in a recession.
"Sentiment is crumbling among retailers, and unexpectedly weak sales have led to a large overhang of stocks," said Anna Leach, deputy chief economist at the CBI. "With investment intentions for the year ahead and employment down, retailers expect a chilly few months ahead.
"It is unsurprising that business confidence has deteriorated sharply, with a potential no-deal Brexit on the horizon. But retailers are also buckling under the cumulative burden of costs, including an outdated business rates system and the apprenticeship levy. Businesses will be looking for government action at the Budget in the coming months to alleviate some of these pressures."
Howard Archer, chief economic adviser to the EY ITEM Club, said: "The very weak August CBI survey raises the possibility that consumers are becoming more concerned and cautious as the UK's 31 October departure date from the EU looms and expectations of a no-deal Brexit rise."