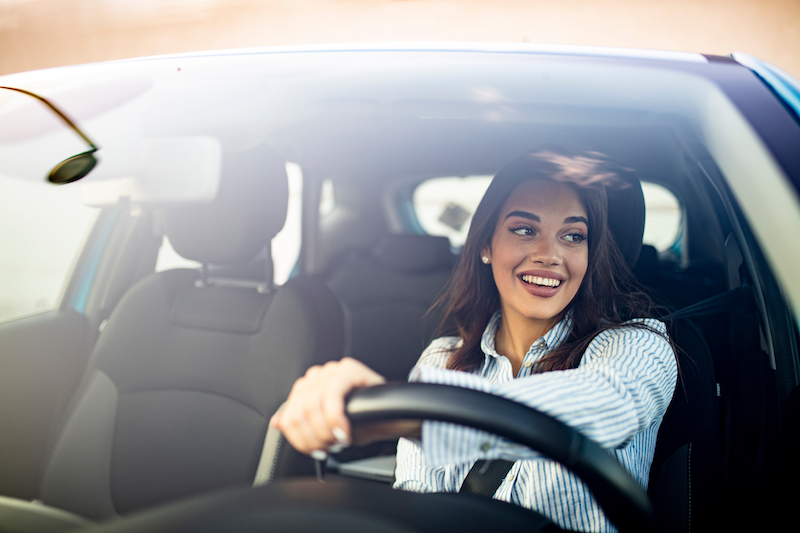 RAC Launches Pay By Mile Car Insurance
RAC has introduced a new flexible, "no tie" car insurance policy that charges motorists based on the miles they actually drive.
The insurer is launching a pay-as-you-go policy in response to changing driving habits, which has made a flat monthly or annual premium unsuitable for many motorists.
Even before the pandemic, Britons were logging fewer miles on their odometers. Driven miles were down 20% compared to the turn of the millennium, dampened by fuel costs and consumer concern about carbon emissions.
Mileage plummeted still further last year, as national and local lockdowns kept us home. With cars stuck in driveways and garages, road traffic accidents and car insurance claims cratered, leading to calls for the insurance industry to return some of the estimated £29 billion it's saved.
However, Which? found that just one in five (21%) motorists had received a refund from their insurer, although 49% said their mileage had decreased "a lot" as a result of the pandemic.
Even as the lockdown eases, some motorists will never return to their pre-pandemic driving habits. Many employers are giving staff the option to continue working from home, at least part-time, eliminating many commutes. A survey by insurer Direct Line at the end of last year revealed that more than half (55%) of drivers were driving fewer miles than before the first lockdown was introduced.
But most have still been paying for insurance policies which assume much higher mileage. Direct Line pointed out that the average estimated mileage on a car insurance policy is 8,000 miles, which works out to 667 miles per month. However, in October the average driver covered just 198 miles.
RAC's new Pay by Mile policy charges drivers from 4p per mile. This mileage price will vary depending on your specific circumstances and driving history, as all insurance premiums do.
An app lets you keep track of your mileage and what your monthly bill will be.
Additionally, you'll pay a "parked price," a set monthly fee to cover the vehicle when it's not being driven. You'll also need to pay a £50 activation fee.
For drivers who log fewer than 6,000 miles annually or whose mileage varies significantly from month to month, this will work out cheaper than a standard car insurance policy, RAC said. It's available to drivers between the ages of 21 and 65, although RAC said it hopes to raise that age limit shortly.
No strings attached also means you don't have to pay fees for changing vehicle or address and you can cancel straight away if you decide the policy isn't for you or want to sell your car.
Mark Godfrey, managing director of RAC Insurance, said: "Car insurance is a market that's been ripe for a shake-up for some time, so we're thrilled to introduce a truly pioneering new product which is ideally suited to drivers who don't do that many miles.
"With monthly, no-ties subscriptions now the norm for so many services we felt the time was right to bring this approach to car insurance – so our new product offers both flexibility and transparency."
A PAYG car insurance policy also eliminates the confusion of estimating your mileage for the year—and the risk of overpaying if you drive less than you anticipate.
RAC isn't the only insurer selling PAYG insurance. Insurer By Miles does what it says on the tin, exclusively selling policies by the mile. Its analysis of data from the Office for National Statistics and insurance quotes has estimated that 19.3 million low-mileage drivers could be overpaying by using traditional insurance policies.