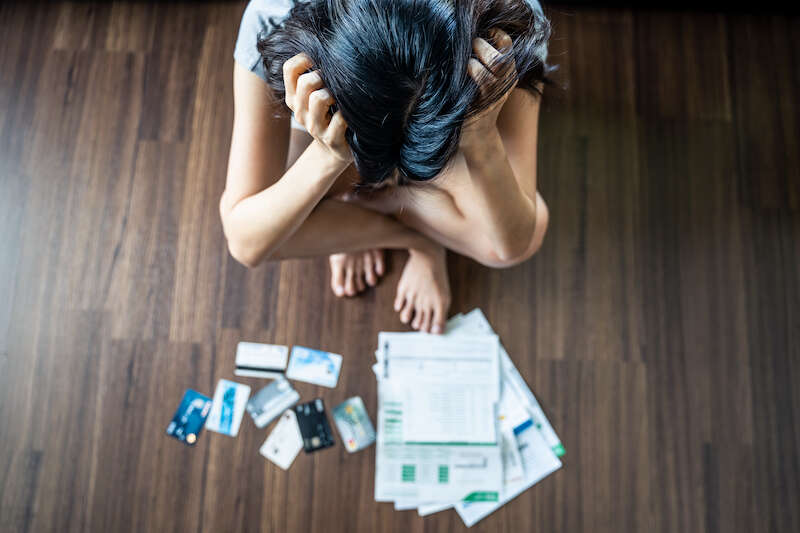 Problem Debt Up by 50% Since 2018
Following the coronavirus crisis and extended lockdowns, one in twenty households (6%) now struggle with unmanageable debt, according to a survey from Debt Movement.
The debt solutions company and YouGov polled 1,000 UK adults about how their finances have changed since February 2020 and uncovered spiralling debts, especially among those furloughed during the crisis.
More than 11% of new debt in 2020 is a result of workers being furloughed and having their incomes reduced. Last May, nearly nine million people were furloughed. While many returned to work and saw their incomes recover, for others furlough became long-term and led to job losses.
With incomings suddenly reduced, many households have struggled to keep up with monthly bills. Although for many workers furloughed, the initial reduction in their income was only 20%, their household budgets were balanced so finely, that drop was catastrophic.
Many fell into arrears or defaulted on bills, leading to growing debts and penalties. A few months of missed bills can quickly grow into problem debt.
Compared to ONS data from 2018, 50% more households are suffering from problem debt in 2021.
Problem debt is "debt that has become a monthly burden on a person or household's finances," Debt Movement says. This debt can quickly compound, as people take out further loans to repay their existing debt. As lenders take action to recover money owed, people with debt face growing worries, damaging their mental health and relationships.
And the economic impacts of the coronavirus crisis aren't over. With many businesses suffering the lingering effects of extended lockdowns, more layoffs are expected. The Office for Budget Responsibility forecasts that around 2.2 million people will be unemployed by the end of 2021. That could put a further 33% of Brits at risk of Problem Debt, according to Debt Movement.
Laura Prescott, chief executive of Debt Movement and a licensed insolvency practitioner, said: "Problem debt is another devastating consequence of the pandemic for some individuals. Those who were previously just about managing have been pushed into unaffordable debt for various reasons and many are finding it difficult to bounce back."
Debt Movement says there are debt solutions to help people restore their financial health. These range from debt consolidation loans to debt management plans to bankruptcy and Individual Voluntary Arrangements (IVAs) reached with creditors.
In May, a new debt respite scheme launched, giving people with problem debt a two-month "breathing space," a period in which interest and penalty charges will be frozen and they won't face enforcement action from creditors. The rules are forecast to help 700,000 people per year get their finances back on track.