Want to get
out of debt?
If you're struggling with multiple debts and are looking for a simple way to manage your finances, then an individually tailored Debt Management Plan could be just what you need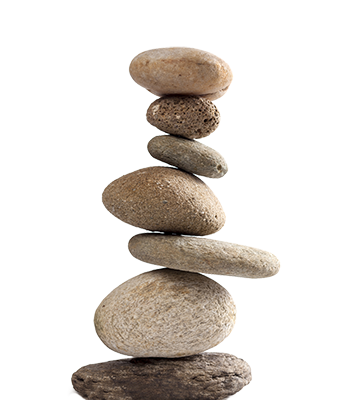 Find a Debt Consolidation Loan
How Will Debt Consolidation Help My Finances?
A debt consolidation loan will make paying back what you already owe much simpler and potentially cheaper, offering a potential solution to your debt problems. You will not be able to reduce what you owe, but by consolidating your debt you only have to pay one manageable monthly payment, which could have an interest rate lower than those which you are currently paying.
By taking out a debt consolidation loan with one of our panel of lenders, you will also have the chance to improve your credit rating if you pay it off without acquiring any more debt.
Applying For a Debt Consolidation Loan
When applying for a debt consolidation loan, lenders will consider your outstanding debt, how long you need to pay it back, and your credit rating and history. If you have a bad credit rating they may only offer a secured loan, whereby your property is used as security. As such, if you are thinking of applying for a loan to consolidate your debt, this is something to bear in mind.
Pros and cons of debt consolidation loans
Reduce payments without affecting your credit rating

Consolidate debts into one lower monthly payment
If you have a poor credit rating you may not be able to obtain a loan or you may be offered a loan with high interest rates

You may have to pay an arrangement fee

Consolidation loans are often repaid over a longer period
Money Expert's Debt Consolidation Process
1

Visit Money Expert for debt consolidation

Our aim is to make the whole process of becoming debt free as simple and as painless as possible for you, and the first step is offering you a free debt consolidation comparison service. Applying for a debt consolidation loan is both quick and easy with Money Expert, simply fill in the form on our debt consolidation page.
2

Money Expert will help you to find the best consolidation loan for your needs

Once you've filled in our form and we have all the necessary information, we'll help you find a debt consolidation loan that is most appropriate for your situation.
3

Consolidate your existing debts into one simple monthly payment

Once you've found a suitable loan, all that remains to be done is to sign up, consolidate all of your existing debts, and they pay them off with one simple, manageable monthly payment. No longer will you have to worry about paying off several debts at once, each with a different lender and a different interest rate, with a debt consolidation loan, all of your debt is in one place.
Would a debt consolidation loan reduce my monthly payment?
It is certainly possible for monthly payments to be reduced by taking out a debt consolidation loan. As mentioned above, this is because:
You can spread your payments over a longer period of time, thereby reducing the size of each individual payment.
The interest rate on a debt consolidation loan can be lower than those of your current debts, of course depending on the nature of those debts. Those applying for credit card debt consolidation for example are likely to get lower interest rates than what they are paying initially.
The reductions on monthly payments can be significant. But again, it is worth noting that all cases are different and so the nature and benefits of the loan will differ from case to case. If you have a bad credit rating for example, you will not get as good a deal as someone with a better rating. Though the opportunity to improve your credit rating is still there with the debt consolidation loan.
The Money Advice Service offers free money advice
Frequently Asked Questions
Debt Guides
Debt is a problem that most of us will find ourselves facing at least once in our lives.
But don't worry, with our comprehensive section of guides on debt solutions, you'll be able to find all of the information you need to get debt free right away.