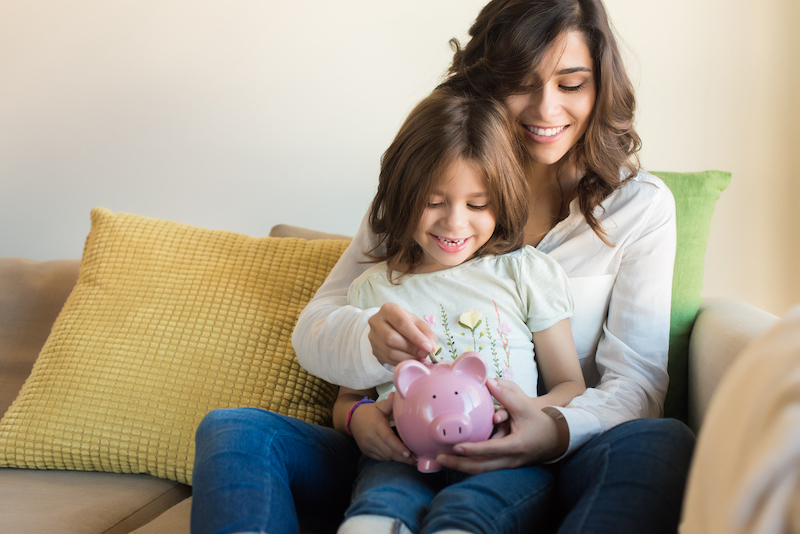 Parents Missing Out on Interest by Not Using Junior ISAs
Many parents growing nest eggs for their children are sacrificing hundreds of pounds of interest by neglecting well-paying Junior ISAs and instead storing the cash in stingy current or standard savings accounts, new research from investment firm Scottish Friendly reveals.
A third (34%) of parents saving for their child have kept the money in current accounts, where interest rates have melted to zero in many cases. And the current accounts which do pay interest often impose limits on deposit or timescale.
The best-paying current account on the market is from Nationwide Building Society, but its 2% interest rate is payable only on balances of up to £1,500 and just for a year. Lloyds Bank pays 0.8% interest on cash in current accounts and Santander pays 0.3%, but other high street banks have stopped paying interest on the cash in current accounts entirely.
Despite this, Britons deposited £52.3 billion in non-interest paying accounts between April 2020 and April 2021, taking the balance mouldering in these accounts to £242 billion. Analysis has suggested that these savers could earn a collective £1 billion in interest by switching to a better-paying savings account.
But savings accounts are also stingy with interest. Standard savings accounts pay 0.5% interest at most, below the rate of inflation (1.5% in April). This means many children's savings pots are losing value in real terms.
However, dedicated Junior ISAs, which can only be opened for a child, continue to give a healthy rate of return. Darlington Building Society and Loughborough Building Society both pay 2.5% interest but restrictions apply. The Darlington account can only be opened by a parent who is an existing member of the society or lives in the operating area. Parents will also need to join Loughborough Building Society to open its junior ISA.
The best-paying junior ISA available to everyone is from Coventry Building Society, paying 2.25% interest.
Furthermore, you can save up to £9,000 tax-free in a Junior ISA, a limit more than doubled in the 2020 Budget.
45% of parents saying for their children are already using Junior ISAs. They stashed £974 million into 954,000 Junior ISAs in 2018-19, according to data from HMRC. But more than half of parent savers are missing a trick, starving their kids of hundreds of pounds in interest.