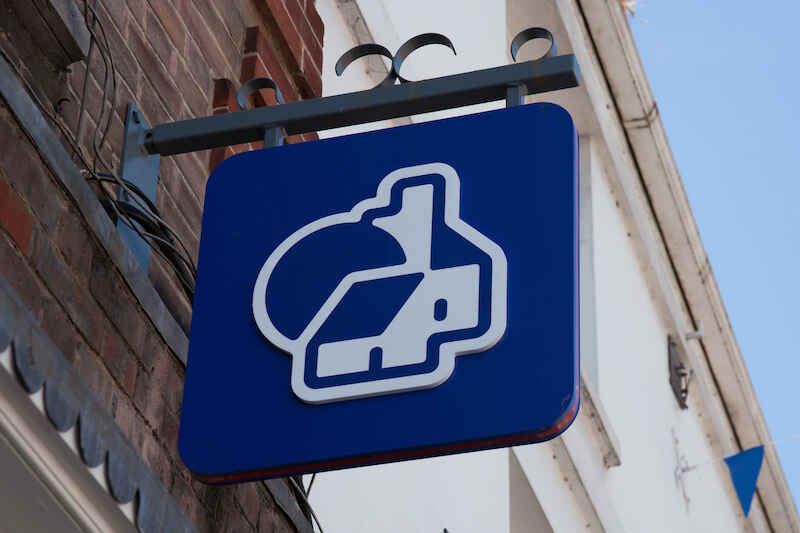 Nationwide to Let First-Time Buyers With Just 5% Deposits Borrow More
The UK's largest building society has lowered the minimum deposit required for its Helping Hand mortgages, a "lending boost" it says will help average earners buy their first homes.
Nationwide launched its Helping Hand mortgages last April, allowing first-time buyers with 10% deposits or more to borrow 5.5 times their annual earnings, up from 4.5 times.
Then, last Friday, the building society increased the maximum loan-to-value (LTV) ratio on the mortgages to 95% to "boost the dreams of first-time buyers."
That means buyers with just 5% deposits can now borrow 5.5 times their income, up from 4.5 times. Nationwide says the change means a first-time buyer couple with a joint income of £50,000 will now be able to borrow up to £275,000, rather than the £225,000 they could borrow with a conventional 95% mortgage.
Nationwide's Helping Hand loans are available as five- and 10-year fixes. Single borrowers need a minimum income of £31,000, while joint applicants need earnings of at least £50,000. They'll have access to Nationwide's full product range, with consistent interest rates and fees. First-time buyers will also qualify for £500 cashback on completion of their mortgage.
Nationwide says the adjustment comes in response to the rising house price to earnings ratio. Over the last ten years, that ratio for first-time buyers has increased from 4.4 (Q4 2011) to 5.6 (Q4 2021), as average first-time buyer house prices have increased by 54%, from £139,472 (Q4 2011) to £214,638 (Q4 2021).
However, many mortgage products haven't kept pace, with those on average earnings now often unable to borrow enough to get on the property ladder.
"Alongside saving for a deposit, the ability to borrow enough on their mortgage continues to be a significant hurdle to home ownership," said Henry Jordan, Director of Mortgages at Nationwide Building Society.
David Hollingworth at broker L&C Mortgages agreed. "First-time buyers typically face two major issues when attempting to take their first step on the ladder," he said. "High house prices mean there's a need not only to build a substantial deposit, but also to be able to meet the affordability requirements for a mortgage.
As "one of the leading lenders to first-time buyers," Nationwide is "tackling that key challenge through Helping Hand," Jordan said.
"As a mutual, we were founded to support people into their first home and that remains at the heart of what we do. We know that raising even a 10 per cent deposit can be tough for some, which is why we are extending Helping Hand to our 95 per cent Loan-to-Value range and, in doing so, helping more people get a home of their own," he added.
Outside of its Helping Hand products, Nationwide will also continue to apply a lower stress rate to its standard five and 10-year loans. Stress tests are an affordability check required since 2014 to see if mortgage borrowers could afford increases in their interest rates.
Despite Nationwide's new offer, lenders remain limited in the number of heavily-leveraged mortgages they can offer. Under rules in place since the aftermath of the financial crisis, just 15% of the new mortgages a lender issues can be buyers borrowing more than 4.5 times their income.
While some lenders offer multiples of up to seven, these are usually restricted to borrowers with hefty deposits and high incomes. Nationwide is the only lender currently allowing buyers with less than a 10% deposit to borrow more than 4.5 times their income.
The Bank of England was mulling loosening these restrictions last autumn to allow buyers to borrow more. But the central bank seems to have put any reform on hold while it deals with escalating inflation and the cost of living crisis.
Sources