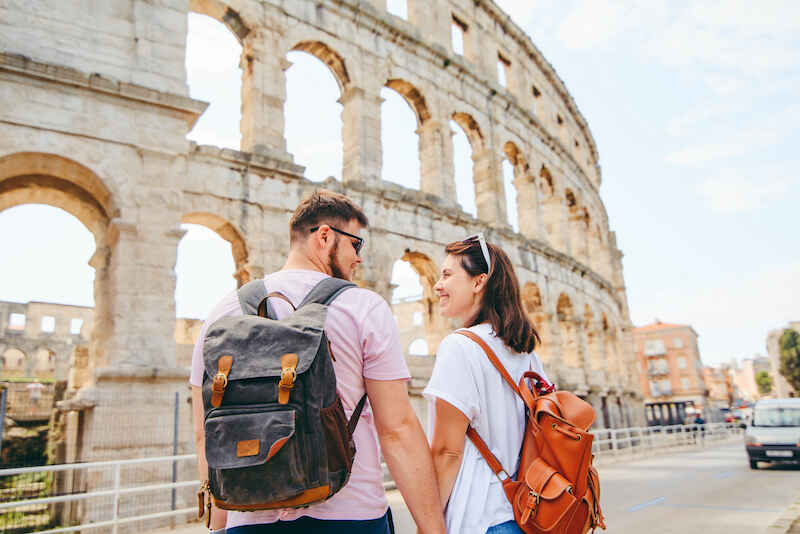 Nationwide to Ax Free European Travel Insurance for FlexAccount Holders
Customers of Nationwide's current accounts who retained a legacy entitlement to free European travel insurance will lose it from 31 December 2021.
The UK's largest building society stopped offering the perk to new customers of its FlexAccounts in December 2016. However, existing customers who signed up before that day were able to keep their free European travel cover provided they paid at least £750 per month into the account and filled in an annual insurance declaration disclosing their current medical conditions.
However, from 31 December 2021, they too will lose the coverage. Nationwide said that just a quarter of its FlexAccount customers were benefiting from the product and that it's axing the perk to align terms across all of its FlexAccounts.
A spokesperson for the building society said: "We have kept our free European travel insurance in place for longstanding FlexAccount members for five years after removing it for new members in 2016. However, with a relatively small proportion of members now meeting the eligibility criteria, we have taken the decision to simplify our proposition and align terms for all FlexAccount members."
While most comers will lose their cover at the end of the year, those who have paid for annual upgrades, such as to keep the insurance after their 70th birthday or to cover a medical condition, will still be covered until that upgrade expires.
Nationwide is offering a 30% discount on DirectLine travel insurance for its FlexAccount customer impacted by the change. However, this may not be the cheapest option for travellers, who are advised to shop around and compare policies and premiums.
Customers could also consider a premium current account that comes with travel insurance. Nationwide's own FlexPlus account offers worldwide family travel insurance, among other perks, for a monthly fee of £13. Along with Co-operative Bank's Everyday Extra account it's been named the best packaged bank account on the market by Which?.
Other packaged current accounts offering worldwide travel insurance, among other benefits, include:
Revolut Metal (£12.99/month)

Monzo Premium (£15/month)

Halifax Ultimate Rewards (£17 per month)

Lloyds Bank Platinum (£21/month)

Bank of Scotland Platinum (£21/month)

Barclays Bank Account Travel & Tech Pack w/ Blue Rewards (£31/month)