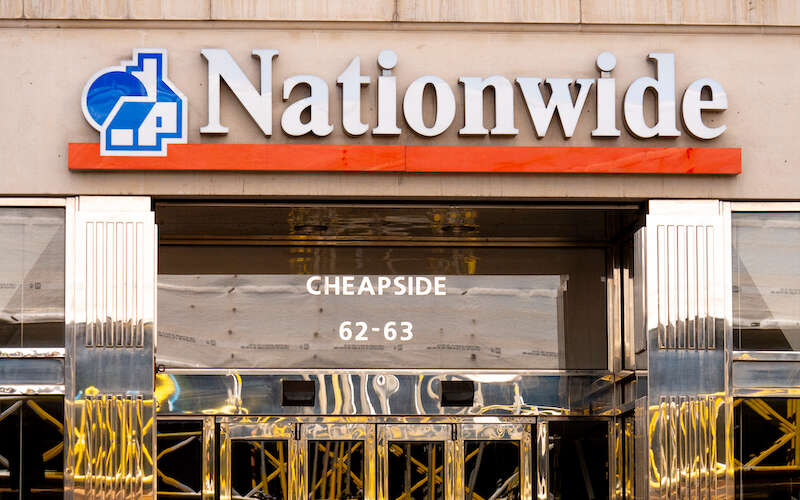 Nationwide Launches Cashback Offer on Mortgages for Energy Efficient Homes
Buyers of energy-efficient homes can now earn up to £500 cashback on a mortgage from Nationwide.
The UK's largest building society is launching its new Green Reward mortgage to incentivise buyers to choose homes that hold heat better, reducing their energy bills and carbon emissions.
All homes sold in the UK must have an Energy Performance Certificate (EPC), with a numerical score calculated by the government-approved Standard Assessment Procedure (SAP) and a corresponding letter grade.
Nationwide will give £500 cashback to buyers purchasing homes with SAP ratings of 92 or above, the equivalent of an EPC rating of A. Those purchasing properties with scores of between 86 and 91, equivalent to a B rating, will receive £250 cashback.
In 2019, the median score for new flats in England and Wales was 83, while that for new houses was 84, both within EPC band B but not qualifying for Nationwide's cashback. That same year, existing flats in both countries earned a median score of 70, within EPC band C. Existing houses in England have a median score of 64, while those in Wales have a score of 63—both within Band D.
Nationwide's cashback offer can be redeemed on any type of property, provided it meets the minimum efficiency scores, and by both first-time buyers and home movers. To qualify, buyers will need to fill out an EPC document, on the government's online register, within two weeks of the sale being completed.
First-time buyers can top up the offer with an additional £500 cashback available to them through Nationwide's mainstream first-time buyer range.
Henry Jordan, director of mortgages at Nationwide, said: "Our homes are where we have one of the biggest individual impacts on climate change, but more needs to be done to deliver a long-term plan to improve energy efficiency of new and existing homes.
"We remain committed to helping make the homes we lend on greener and more sustainable, which is why we have launched our new cashback offer for property purchases. By launching Green Reward, we hope it will encourage people to consider the energy efficiency of the property they are buying."
Nationwide's new incentive means there are now 26 green mortgage deals on the market. The best rate available is from NatWest: 1.13%, fixed for two years, for buyers with 40% deposits purchasing properties with EPC ratings of A or B.
Typically, you can only qualify for a green mortgage when buying a property with an energy efficiency rating of A or B, but Foundation Home Loans has a range of loans for homes with ratings of C or above.
Paragon Bank recently launched a range of green buy-to-let mortgages for properties in bands C and above. The competitive interest rates may encourage landlords to make efficiency upgrades which may soon be required by law. The government has been consulting on regulations that would require all new private tenancies to have EPC ratings of C or better by 2025 and all homes in the private rental sector to attain that rating by 2028.

Meanwhile, Nationwide, the UK's second-largest mortgage lender this month increased the amount it will lend first-time buyers, boosting income multiples from 4.5 to 5.5 and adjusting the stress test it uses for affordability checks.