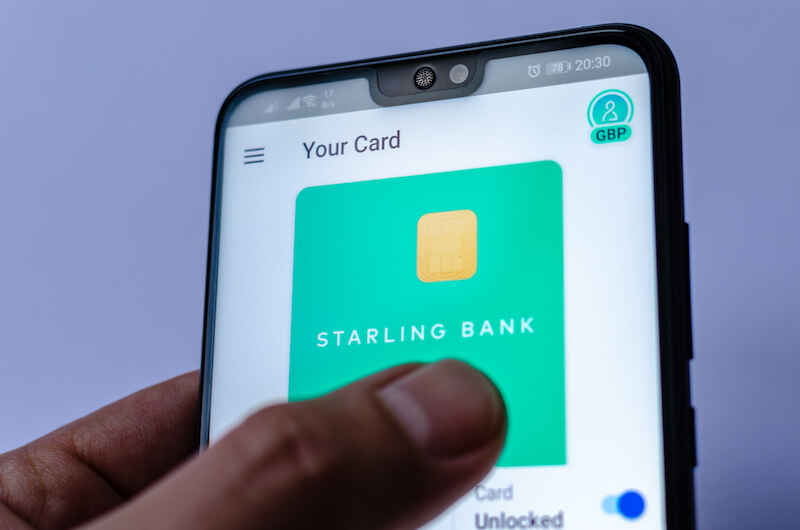 Nationwide and Digital Challengers Won Current Account War Last Summer
Cash incentives and slick apps drew consumers to move their current account last summer, with Nationwide and startups Monzo and Starling benefiting the most, but across 2021 switching remained down from pre-pandemic levels.
In total, 782,223 moved their bank account through the Current Account Switching Service (CASS) in 2021, somewhat recovered from the nadir of just over 700,000 in 2020 but still 20% down from 2019 figures. But an uptick in switching in the autumn, which made October the busiest month for current account switching since March 2020, suggest a return to normality.
While figures from CASS don't represent all current account switching, they do provide a barometer of trends. And as seen in its quarterly reports, banks who offered cash incentives and digital challengers with high profiles among younger generations won across 2021.
Its latest figures, covering July to September 2021, show that Nationwide Building Society made the highest net gains. The building society launched a £125 switching bonus on 18 August and that was enough to push it ahead for the entire third quarter.
"We also saw digital-first participants continuing to attract new customers as many seek current account providers with high-quality online tools, such as mobile apps," said David Piper, head of service lines at Pay.UK, which operates the switching service.
Those digital challengers were Starling Bank and Monzo, which followed Nationwide in second and third place. Santander and Virgin Money also picked up current account customers in the summer.
Over the summer, the CASS also aided customers of Tesco Bank and M&S Bank move to new banks as those providers withdrew from the current account market.
Between July and September, HSBC posted the highest net losses: 19,760 current account customers. However, those figures include losses from the closure of the current accounts of its brand M&S Bank. The retailer's banking service shuttered all current accounts in August.
But other high-street giants also suffered losses, including TSB (net losses of 8,175), NatWest (-5,341), Barclays (-4,722), and Halifax (-4,548).
Consumer research conducted by CASS confirmed that when switching to a new current account, customers are most motivated by better online banking facilities, sophisticated banking apps, and improved customer service. Switchers said that the location of branches and favourable fees were also important factors.
When they do move, switchers are usually pleased with their choice. In the fourth quarter of 2021, 69% said that they prefer their new account. Just 3% said their new current account provider was worse.
Meanwhile, banks seem to think 2022 will be a big year for current account switching and they're coming prepared. This week, two major banks have launched cash incentives: NatWest will give switchers £150, while Santander is dangling £140.
Sources
https://newseventsinsights.wearepay.uk/media-centre/press-releases/current-account-switch-service-levels-accelerate-in-final-months-of-2021/