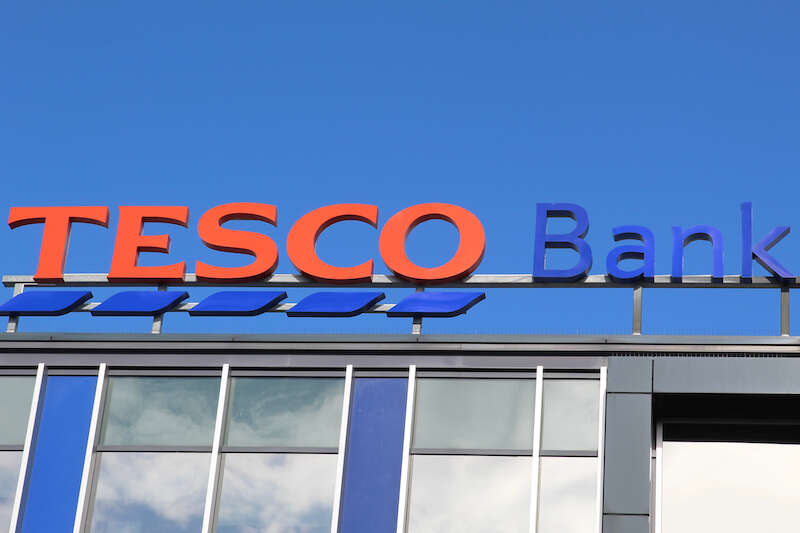 Tesco Bank to Close All Current Accounts on 30 November
Tesco Bank will shutter all of its 213,000 existing current accounts on 30 November, giving customers just months to move their money or close their accounts.
The supermarket's banking arm closed its current accounts to new customers in December 2019. Now the accounts will close for all existing customers, as the bank focuses instead on products and services that "best meet the needs of Tesco shoppers."
Tesco Bank launched its current accounts in 2014, initially offering 3% interest. However, amid the erosion of interest rates across the market, that rate had fallen to 0% by September 2020. Customers were still able to earn Clubcard points on their spending.
However, the supermarket estimates that just 12% of its current accounts are being used as primary bank accounts. The remainder show limited activity or are being used for other purposes, such as savings.
Tesco Bank chief executive Gerry Mallon said: "With so few of our current account customers using it as their primary account, we want to support them to find a suitable alternative dependent on their circumstances. We will pay particular attention to supporting any vulnerable customers and those in need of financial assistance."
The bank will contact all of its current account customers over the next two weeks to discuss their options. Account-holders don't have to act immediately: their accounts will stay open until 30 November. But they will lose the ability to deposit or withdraw cash at customer service desks in Tesco stores from 15 October.
To close the account, you'll need it to have a zero balance so will need to withdraw any positive balance.
Tesco Bank's credit card, loan, insurance and savings account products won't be impacted by the change.
Tesco Bank's withdrawal from the current account market follows M&S Bank's announcement that it will shut its own current accounts and regular savings accounts from August.