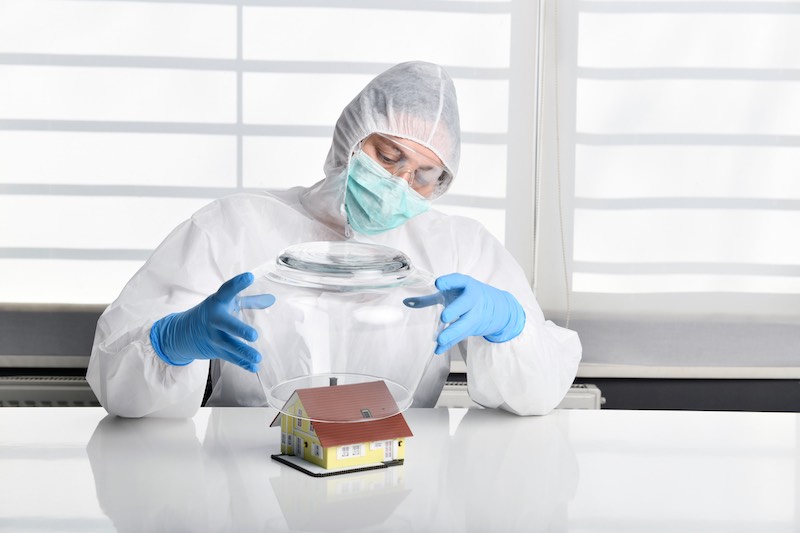 Mortgage Holidays Extended Until July Next Year
Lenders will extend mortgage payment holidays until 31 July 2021 for homeowners who have been financially impacted by the coronavirus crisis, the Financial Conduct Authority has confirmed.
The City regulator had already announced an extension on mortgage payment holidays earlier this month but has now agreed the length of continued support with lenders.
Borrowers will be able to apply for a reprieve on their mortgage payments until 31 March 2021 but will need to do so before 31 January to get a maximum six-month deferral.
The FCA confirmed that payment deferrals granted under its guidelines will not impact credit scores but cautions that they could influence lenders' decisions in the future, including for remortgaging.
"Payment deferrals under these proposals would not be reported as missed payments on a borrower's credit file," the FCA said.
"This does not mean that consumers' ability to access credit will be unaffected in future, as lenders may take into account a range of information when making lending decisions."
Homeowners who have already taken a six-month break from their mortgages, during the first round of mortgage holidays between March and October, are ineligible for another mortgage holiday.
They will instead be offered "tailored support" by their lender, which could include extending the term of the mortgage or changing the type of mortgage, for instance from a repayment to an interest-only or to a lower interest rate. Lenders could also offer further deferral of payments but these breaks will not be under the FCA's rules and can appear on credit files.
Lenders have also agreed with the FCA not to enforce repossessions or try to get a warrant for possession before 31 January 2021.
Sheldon Mills, interim executive director of strategy and competition at the FCA, said: "Today we have confirmed further support for borrowers struggling financially as a result of coronavirus.
"This means borrowers will again be able to access payment deferrals up to a maximum of six months. However, if you are able to keep paying it will be in your best long-term interest to do so. Payment deferrals should only be taken when absolutely necessary."
Eric Leenders, managing director of personal finance at trade association UK Finance, also urged buyers to only take payment holidays if necessary but said the banking and finance industry "stands ready to deliver ongoing assistance to those in need."
"While it will always be in the long-term interest of customers who are able to do so to resume making payments, all lenders will be providing tailored support for anyone who is still struggling," he said.
According to UK Finance, 2.6 million homeowners have already taken mortgage holidays this year as the pandemic and lockdown ravage household finances. 140,000 of these holidays are still in place.