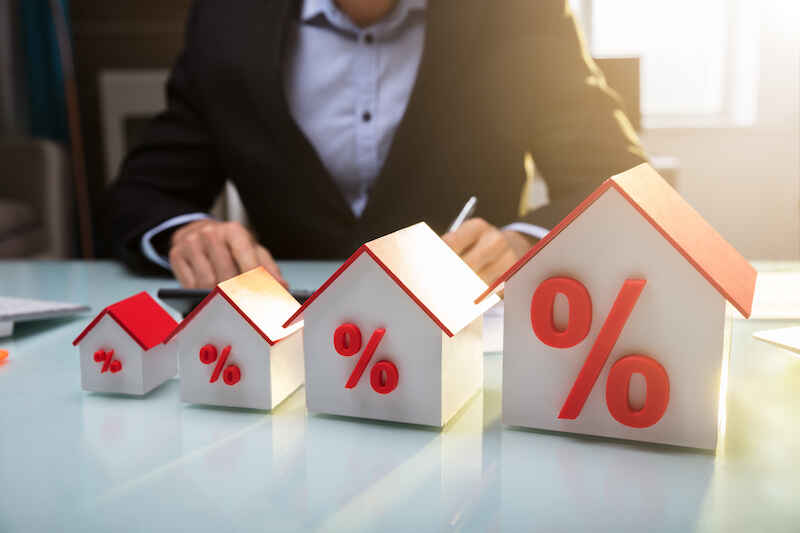 Mortgage Costs Could Rise 13% by 2023, OBR Warns
Underneath headline-grabbing cuts to the tax on alcohol and fresh funding for transport, Thursday's Budget contained a stark warning from the Office for Budget Responsibility (OBR) that will impact millions of homeowners. Mortgage interest costs, today at historic lows, are expected to start rising next year alongside inflation before reaching an average 13% increase by 2023.
With the Bank of England's base rate frozen at 0.1% and banks flush with cash, mortgage rates were slashed to record lows this spring and summer. However, the OBR forecasts that interest costs will begin to gently rise again in the first half of 2022, amid an anticipated hike in the base rate to 0.15% in December and two further rises to 0.75% in early 2022.
Already some major lenders, including HSBC and NatWest, are nudging up their mortgage interest rates in anticipation of a base rate hike in December.
Mortgage cost growth will gather pace in the third quarter of 2022, to 7.4%, before hitting 11.4% by the end of the year.
Mortgage cost increases will ultimately peak in the spring quarter of 2023, at 14.8%, before levelling off toward the end of that year.
2023 will be when many buyers who locked in eye-popping rates on two-year fixes are looking to remortgage. They'll find rates significantly higher than they secured before, adding hundreds to their annual mortgage costs.
Investment platform AJ Bell ran the numbers. A borrower with a £250,000 mortgage who fixed their rate earlier this year when the average rate was 2.06% and remortgaged in 2023 would see £600 added to their annual mortgage costs if the OBR's predictions come true. Someone who borrowed £450,000 would pay £1,068 more per year.
Those on variable mortgages will see their costs rise sooner as banks hike their standard variable rates. A homeowner with a £250,000 mortgage on the current average variable rate of 2.4% could pay £696 in interest per year by 2023, while those with £450,00 outstanding on their loan could see their annual costs rise by £1,260.
In order to meet a £1,260 increase in mortgage bills, a basic-rate taxpayer would need their annual gross pay to rise by £2,000.
Laura Suter, head of personal finance at AJ Bell, said: "The OBR has issued a stark warning to homeowners: be prepared for soaring mortgage costs in the next few years.
"Rising mortgage costs will come on the back of increasing interest rates from the Bank of England. Homeowners need to be aware that it's a case of if, not when, for an interest rate rise now and the clock is ticking on the record low mortgage rates we've all become accustomed to."
An increase in mortgage costs will be accompanied by escalating prices throughout the economy: the OBR has forecast that inflation will peak at 4.4%. It's currently 3.1%, above the government target of 2%, and consumers are already feeling the strain at the supermarket and petrol station.
However, the OBR has also modelled a grimmer scenario where increased production and labour costs push inflation to 5.4%, its highest point in 30 years. If that occurs, the Bank of England would need to set the base rate at 3.5% to curb spending and rising costs, the spending watchdog said. That would drive mortgage costs even higher.