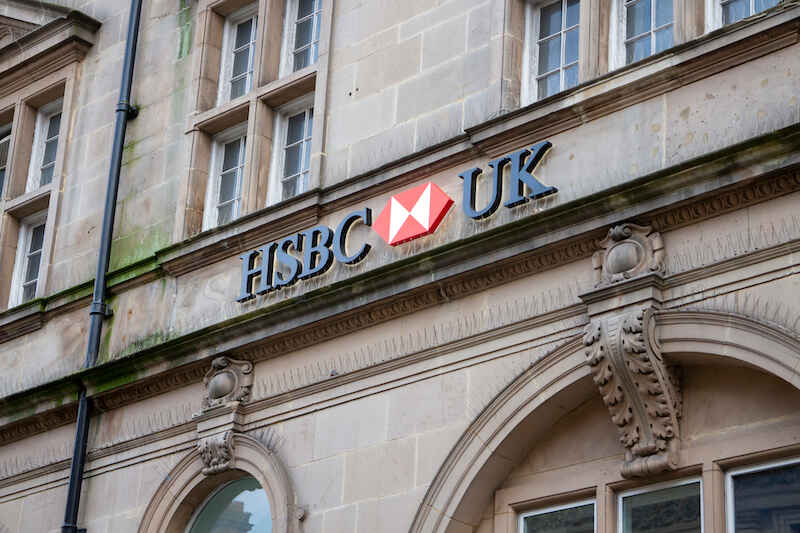 HSBC and NatWest Poised to Increase Mortgage Rates from Record Lows
Months after slashing mortgage rates to record lows, two of the UK's biggest mortgage lenders will hike rates again as speculation of an impending base rate rise mounts.
HSBC cut rates across its mortgage range in August, with a headline 0.89% two-year fix, offered to buyers and remortgagers with at least a 40% deposit or equity. This is Money reports that HSBC will shortly raise rates for those with large deposits of between 25% and 40% deposits, although it hasn't been able to verify by how much.
HSBC has, however, already trimmed the higher interest rates if offers to buyers with smaller deposits of between 5% and 20%.
NatWest is also rumoured to be planning to nudge up prices for those with large deposits. No official announcement has been made but mortgage brokers have been made aware of an imminent hike. NatWest previously slashed interest rates for two-year 60% LTV mortgages to 0.87%.
Flush with cash and competing for borrowers and with the base rate at a historic low of 0.1%, mortgage lenders have been embroiled in a price war since early summer, with records for the cheapest mortgage broken almost weekly. Just last week, Yorkshire Building Society launched an eye-popping 0.78% two-year fix, while Nationwide's brand the Mortgage Works launched the first-ever sub 1% buy-to-let mortgage.
Some analysts predicted last month that mortgage rates would dip even lower. Capital Economics thought an average rate of 1.6% was likely by the end of 2022, significantly lower than the 2.1% average that prevailed between 2017 and 2019 and even cheaper than the 1.85% average seen this July. However, their forecast was based on the Bank of England holding the base rate at 0.1% until 2023, an outcome that seems increasingly unlikely.
Investors are already banking that the Bank of England's Monetary Policy Committee will hike the base rate to 0.25% when it meets in December in an effort to quell inflation. Markets are also pricing a further increase to 0.5% in March 2022.
Comments from two rate-setters over the weekend confirm that Threadneedle Street is eyeing a hike.
Governor Andrew Bailey told the Yorkshire Post on Saturday that he is "concerned about inflation," while fellow member of Monetary Policy Committee Michael Saunders told the Sunday Telegraph it was "appropriate" that markets anticipating a "significantly earlier" rate hike than previously.
With the BoE teasing a base rate hike and two big players in the mortgage market pushing up rates, other lenders will likely follow.
Hina Bhudia, partner at mortgage broker Knight Frank Finance, told This is Money: "Two major lenders have just signalled they will be raising interest rates on low loan-to-value two year fixed rate products, which is a sure sign they believe a hike in the base rate is coming.
"Brokers are now frantically trying to lock these deals in before the deadline, because if the major lenders are taking this approach, others won't be far behind."