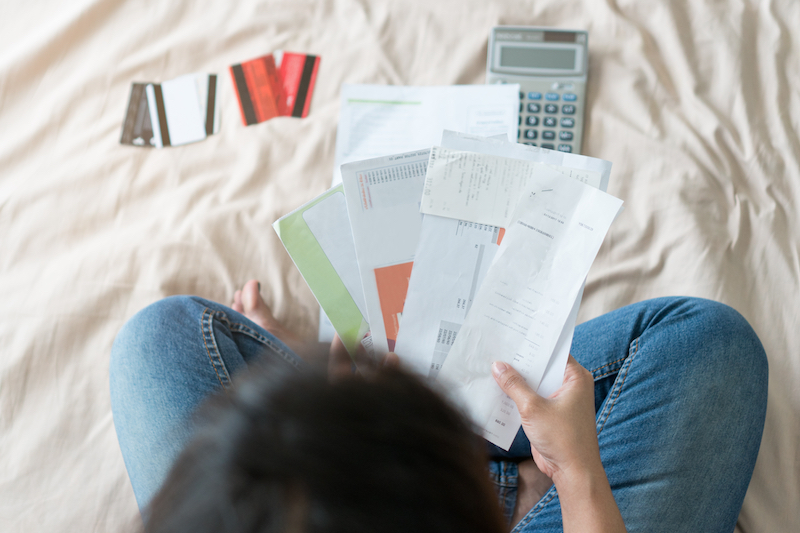 Millions in Debt to Benefit from Two-Month 'Breathing Space'
New regulations which will give people struggling with debt a 60-day grace period are expected to help millions over the next decade, including those experiencing mental health problems, according to government estimates.
Under rules announced last June, people in problem debt will be given a two-month respite during which all fees, interest and charges on their debt will be frozen and they won't face enforcement action from their creditors. They will however be expected to liaise with professional debt advisors in order to get back on track with repayments and find a long-term solution for their financial difficulties.
People receiving mental health crisis treatment will have this grace period extended until their treatment is complete.
The government has now released an impact assessment for the policy, due to come into force in early 2021. Debit reprieve rules are expected to help 700,000 people in the first year and 1.2 million people a year by its tenth year. These figures are expected to include 25,000 to 50,000 people experiencing mental health crises each year.
Creditors are also expected to benefit from breathing space rules, in the form of £400 million in extra repayments in the first year, as individuals receive support to get their payments back on track.
The breathing space rules will apply to debt such as credit cards and loans as well as a range of government debts.
Serious debt is usually defined as falling far behind on repayments or having utilities disconnected within the past year.
Economic Secretary to the Treasury John Glen said: "Being trapped in debt can be an incredibly difficult experience, and with interest and potential enforcement action to contend with, it's no surprise how stressful the impact can be. Today's figures underline just how critical it is that we roll out this policy."
Phil Andrew, CEO of StepChange Debt Charity, said: "We know that debt is bad for your mental health, with all the additional stress and anxiety that it can create. Around two in five people who turn to us have an additional vulnerability on top of their debt—and for half of them, that vulnerability is a mental health problem.
"Breathing space will deliver much needed additional help in two important and connected ways. It will encourage more people to seek advice, and when they do, there will be better protections in place to stop further harm and help recovery."