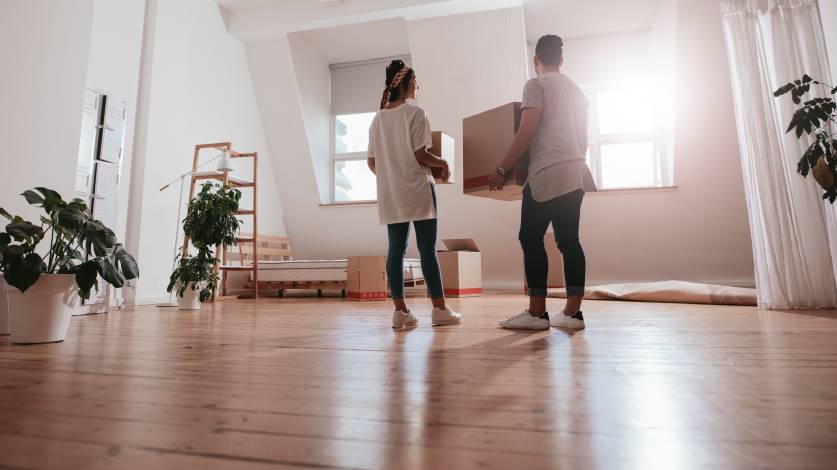 Home Ownership Among Young People Continues to Fall
People between the ages of 35 and 44 are three times more likely to be renting than they were 20 years ago, according to research.
Recent data from the Office for National Statistics (ONS) revealed that a third of Brits aged between 35 and 44 were renting their home from a private landlord in 2017. This is much more than 20 years ago when less than a tenth of that age group were living in rented accommodation.
The data also showed that just half of 35- to 44-year-olds had a mortgage in 2017, compared to over two-thirds in 1997. The average age of first-time buyers in the UK increased to 33 last year. The ONS has warned that if this trend continues, the majority of older people will be living in rented accommodation in the future.
Currently, older people are much more likely to own their home than younger generations. Nearly three quarters (74%) of people aged over 65 owned their home outright in 2017, compared to just 56% in 1993.
"The 30-year fall in home ownership among young families rightly receives widespread attention," said Lindsay Judge, principal research and policy analyst at the Resolution Foundation thinktank. "But today's ONS analysis also highlights the lesser discussed effect of this shift – the rise of the middle-aged renter, and the possibility of many more families renting privately in retirement.
"The prospect of renting privately in retirement will alarm many people as it could mean high costs, and low levels of housing security. It also carries huge cost implications for the state as the UK's housing benefit bill could escalate. As well as supporting home ownership, the government must reform the private rented sector to ensure it provides homes fit for older as well as younger people."
Chris Knight, chief executive officer at Legal & General Retail Retirement, said: "Whether it be preparing to rent later in life or maintaining mortgage payments into retirement, the one thing that these figures make clear is that younger people will need a sufficient retirement income in place so that you can both meet these costs and also pursue the other ambitions they have for their later years."
According to a separate report last week by ING International, owning a home is no longer the main financial priority for 82% of renters in the UK. The financial firm's research found that people are more interested in starting a family, paying off debts or travelling.
"Lots of us want to own our own home one day," said Jessica Exton, a behavioural scientist at ING International. "Not only because it's considered to be a smart financial decision, but because home ownership is an emotional and personal goal.
"But because property is so expensive – and there is a perception it will become more expensive – people are taking longer to save for a deposit and buying later in life.
"Given these extended time frames, it's not necessarily surprising that many are finding additional reasons both to spend and save in the shorter term. Funding travel today, while planning to buy a home soon, for example."