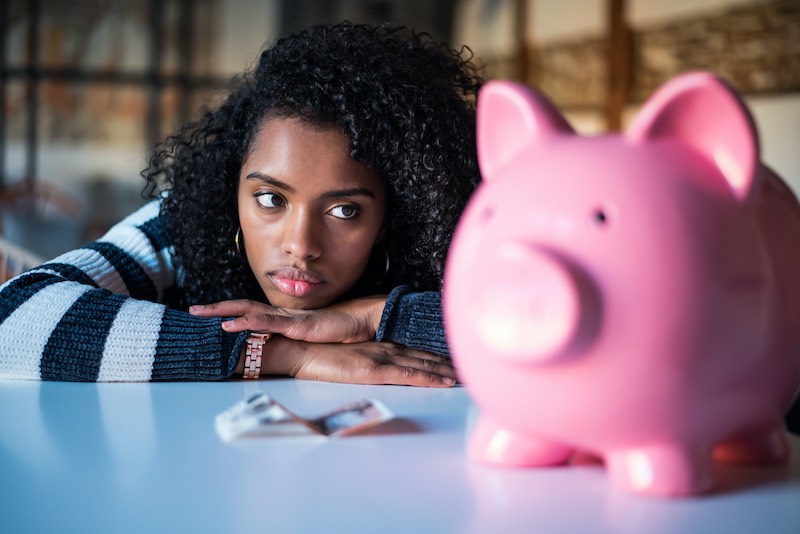 Just One Easy-Access Savings Account Beating Inflation
Just 91 savings accounts currently on the market, including a single easy-access account, are beating the rate of inflation after the cost of living jumped last month.
The Office for National Statistics (ONS) announced yesterday that the Consumer Prices Index increased from 0.6% to 1% from June to July, bucking forecasts. The increase, unusual for this time of year, was driven by a hike in fuel prices, increased cost of haircuts, and a lack of discounts from struggling clothing retailers.
Jonathan Athow, deputy national statistician for economic statistics at the ONS, said: "The largest upward movement came from clothing where prices fell on the month but by less than a year ago, partly due to different sales patterns throughout the year so far.
"In addition, prices for private dental treatment, physiotherapy and haircuts have increased with the need for PPE contributing to costs for these businesses."
Savers will feel the pinch. With interest rates on savings accounts remaining near rock bottom, following the cut to the Bank of England base rate in March, and prices surging, the number of accounts beating inflation fell 80% in a month.
While savers could find 440 savings accounts that outpaced inflation in July, that fell to just 91 today, according to data from Moneyfacts.
Just one easy-access account pays more than 1.0% interest: Income Bonds from the government-backed National Savings and Investment bank, paying 1.16%. The best rate on an easy-access account last year at this time was 1.5% from Virgin Money.
NS&I also offers the second- and third-best rates on easy-access accounts, at 1% and 0.8%, although these won't grow savers' money in real terms.
NS&I has also reportedly been deluged by new customers, with people trying to open savings accounts reporting slow service and delays.
The average interest rate paid on easy-access accounts has slumped by nearly two-thirds since March, from 0.56% to just 0.22%. Easy-access Isas have also become stingier, with the average interest rate tumbling from 0.83% to 0.32%. That means savers using these flexible accounts—which have proved popular during lockdown—will see their cash lose value in real terms.
Even savers willing to lock their funds away for longer will struggle to protect their value. One-year fixed-rate bonds now pay an average of just 0.63%, down from 1.15% in March. The best buy is from OakNorth Bank, paying 1.21%.
However, the paucity of inflation-busting savings accounts isn't a new phenomenon. Savers were struggling to insulate their cash from inflation even before the coronavirus pandemic. Last August, savings rates were higher but so was inflation, with the CPI hitting 2.1% in June. That meant there were just 58 savings deals, including 57-fixed rate bonds and one fixed-rate Isa, that outstripped inflation.
In August 2018, only 21 fixed-rate bonds could outrun the 2.5% CPI recorded in July of that year.
And we'll likely see our cash erode in value even more in the next few years, with inflation forecast to rise to 2.2% before the end of 2023.