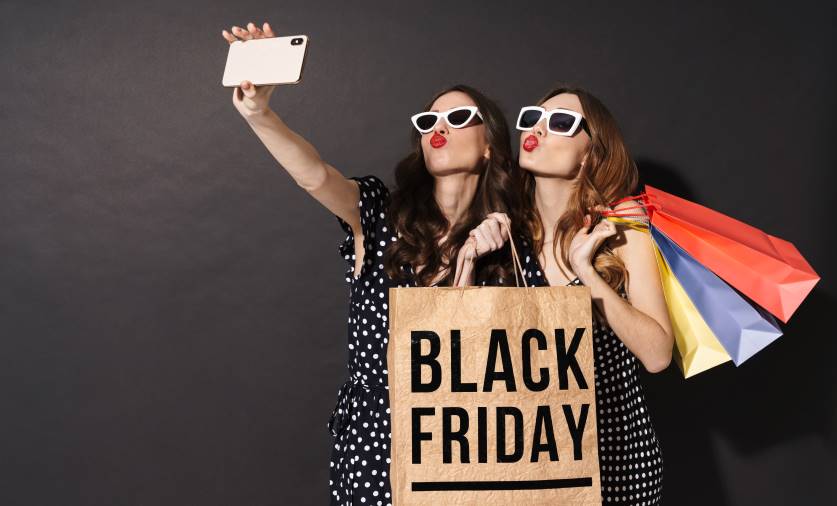 Just 5% of Black Friday 'Deals' Are Actually Cheaper
Only 1 in 20 Black Friday deals offer products at their lowest price of the year, according to the consumer group Which?.
The pre-Christmas shopping phenomenon known as 'Black Friday' returns this week, but according to Which? it is simply hype and consumers will rarely find better deals than they would do at other times of the year.
Analysis from Which? looked into the prices of 83 products, from mobile phones to tumble dryers, that were on sale during last year's Black Friday (23 November 2019). Prices were investigated up to six months both before and after that date. It revealed that almost all of them were either the same price or cheaper at other times than Black Friday.
The investigation found that just four (less than 5%) of the 83 products were at their cheapest on Black Friday, while 60% of them were either cheaper or the same price at some point in the previous six months.
"We have repeatedly shown that deals touted by retailers on Black Friday are not as good as they seem," said Natalie Hitchins, head of home products and services at Which?. "Time-limited sales can be a good opportunity to bag a bargain, but don't fall for the pressure tactics around Black Friday. Our investigation indicates that this popular shopping event is all hype and there are few genuine discounts."
Which? singled out a number of retailers for misleading their customers, including Amazon, Currys PC World and John Lewis. As an example, a Samsung soundbar was offered by Currys PC World at £299 last Black Friday but could be bought for £49 less under a month later. John Lewis was found to be selling De'Longhi coffee machines at £399, although they were cheaper on at least 64 days during the previous six months. And Amazon was selling its Echo Bluetooth speakers for £54.99 on Black Friday, which was more expensive than on at least 13 days in the six months before that date.
A spokesperson for Amazon said: "Our Black Friday Sale is about thousands of deals on a huge selection of products from every category across the site, at a time of year when we know saving money is important to our customers. We seek to offer our customers great value thanks to low prices all year round as well as a number of fantastic seasonal deals events.
"The claim from Which? with regard to Echo is false and we have made this clear in our response to them. Amazon.co.uk customers were not able to buy the Echo (2nd gen) device cheaper before Black Friday 2018."
A spokesperson for Currys PC World said: "Our customers tell us that they appreciate the increased choice during Black Friday where we have the most deals at once. When we launched our Black Friday event last year 40% of those products were the lowest price they had ever been."
A spokesperson for John Lewis said: "As a participating retailer in Black Friday, we offer hundreds of deals across technology, home, beauty and fashion. In addition to the variety of offers we have in-store and online during the Black Friday period, our commitment to being never knowingly undersold means that we continuously monitor and match the prices of our high street competitors throughout the year. As such, we offer our customer the best value on the high street all year round, including during the Black Friday period."