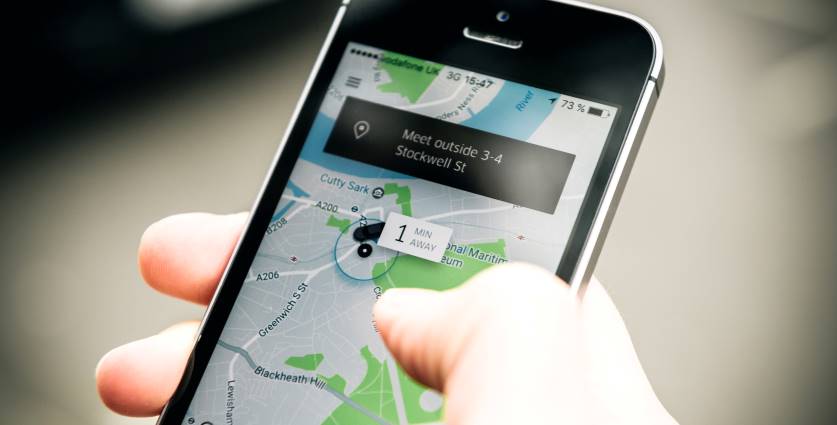 Uber Loses Right to Operate in London Once Again
Transport for London has stripped Uber of its operating licence in the capital after a series of failures has led to questions over customer safety.
The app-based ride-hailing service was granted an extension to its licence in September following a two-month probationary period. The firm was told it had to address various serious issues, including checks on its drivers and their relevant car insurance.
However, authorities have recently revealed that over 14,000 Uber journeys have been taken in London involving a driver who as faked their identity to get on the app. A loophole in Uber's recruitment system meant drivers without a licence or insurance could upload a photo of themselves onto an account of a verified driver, thus allowing them to pick up passengers.
It is not the first time that Uber has been stripped of its licence in London, after a similar incident in 2017 which was since overturned in June 2018. In a statement released on Monday, Transport for London (TfL) said it had found a 'pattern of failures' by Uber and would subsequently be revoking its operating licence in the city once again.
"Uber has made a number of positive changes and improvements to its culture, leadership and systems in the period since the Chief Magistrate granted it a licence in June 2018," said TfL in a statement. "This includes interacting with TfL in a transparent and productive manner.
"However, TfL has identified a pattern of failures by the company including several breaches that placed passengers and their safety at risk. Despite addressing some of these issues, TfL does not have confidence that similar issues will not reoccur in the future, which has led it to conclude that the company is not fit and proper at this time.
The Mayor of London, Sadiq Khan, said: "Keeping Londoners safe is my absolute number-one priority, and TfL have identified a pattern of failure by Uber that has directly put passengers' safety at risk. There is undoubtedly a place for innovative companies in London – in fact we are home to some of the best in the world. But it is essential that companies play by the rules to keep their customers safe.
"Only in the last few months it has been established that 14,000 Uber journeys have involved fraudulent drivers uploading their photos to other driver accounts – with passengers' safety potentially put at risk getting into cars with unlicensed and suspended drivers. At this stage TfL can't be confident that Uber has the robust processes in place to prevent another serious safety breach in the future.
"I know this decision may be unpopular with Uber users, but their safety is the paramount concern. Regulations are there to keep Londoners safe, and fully complying with TfL's strict standards is essential if private hire operators want a licence to operate in London."
Despite the controversy, Uber has maintained it has done everything the regulators have asked and thus should be allowed to operate in London. The app will continue to be used as normal while the company appeals against TfL's decision.
"TfL's decision not to renew Uber's licence in London is extraordinary and wrong," said Jamie Heywood, Uber's regional manager for Northern and Eastern Europe. "We have fundamentally changed our business over the last two years and are setting the standard on safety. TfL found us to be a fit and proper operator just two months ago, and we continue to go above and beyond.
"On behalf of the 3.5 million riders and 45,000 licenced drivers who depend on Uber in London, we will continue to operate as normal and will do everything we can to work with TfL to resolve this situation."