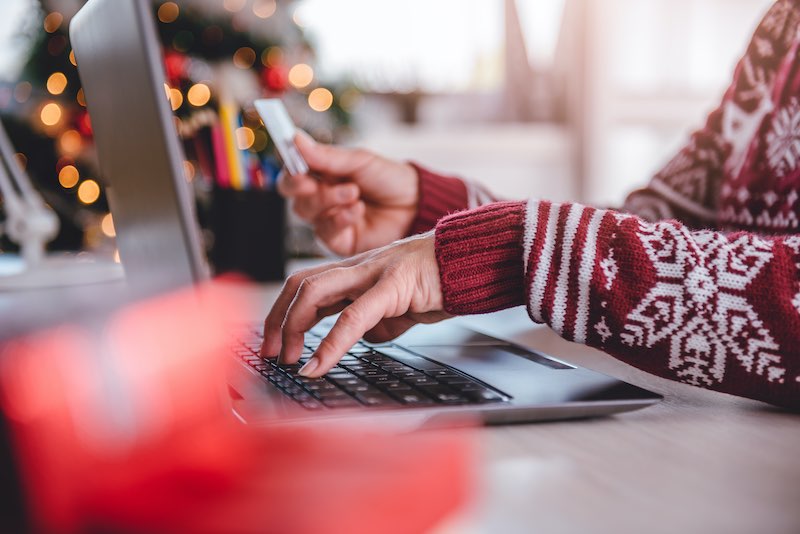 Internet Shopping Cushions Consumer Spending During Lockdown
As lockdown shuttered shops, Brits took their holiday shopping online, lifting consumer spending last month despite pandemic restrictions.
England's four-week lockdown, which began 5 November, nudged overall spending down 1.9% across the month but more modestly than during the first lockdown in the spring. Spending on essentials was actually up, by 4.9%.
That's according to figures from Barclaycard, which sees nearly half of all debit and credit card transactions.
The rise in essential spending comes despite a dramatic 23.8% fall in fuel spending.
Meanwhile, spending in department stores, many of which were open just for click-and-collect or closed entirely, was down 13% to their lowest level since June. Clothing sales also slipped 18%, adding to the woes of the high street and shopping centres, which may lose some of their tentpole shops with the collapse of Debenhams and Topshop owner Arcadia.
Barclaycard's figures echo those from the British Retail Consortium (BRC) and KPMG, also released today, which showed an 18.6% decline in in-store sales of non-food items in the three months to November.
Instead, many Britons turned to supermarkets, allowed to remain open during the lockdown, for their holiday shopping. Supermarket transactions were up 17.9% year on year while online Christmas grocery shopping saw a staggering 97.4% boost. Supermarkets have furiously expanded their delivery services since the pandemic, enabling more of us to shop for mince pies from the comfort of our sofas.
Discount shops, which were allowed to stay open, also received a boost, with spending up 37.8%.
But we weren't all looking for Christmas cheer and nibbles under the fluorescent lights of Tesco and Poundland. Food and drink specialist shops, which includes bakeries, butchers and greengrocers, also saw a huge 54.3% boost, as shoppers turned out to support local businesses.
Toy shops, jewellers and gift shops successfully attracted internet shoppers. Online spending at specialist retailers was up 85.8%.
Meanwhile, deep discounting from retailers, especially on electronics, helped cushion the lockdown blow. Helen Dickinson, chief executive of the BRC, said: "Extended discount periods helped spread demand and offered customers great deals on gifts including the latest gaming consoles, other electronics and home accessories.
"However, the disparity between online and in-store non-food sales widened, with the highest online penetration rate since May."
The hospitality sector also suffered heavily from lockdown restrictions, with spending at restaurants down 56.7% and at pubs and bars down 56.3% compared to November 2019, steeper declines than in October.
But consumers are already seeing the light at the end of the tunnel. News of the development of coronavirus vaccines boosted consumer confidence last month. A survey of 2,000 Britons from Barclaycard found that a third of Britons are more upbeat about their finances and job security as a result of the vaccine news.
69% of households are confident about their financial position, up from 67% the month before.
Raheel Ahmed, head of Consumer Products at Barclaycard, said: "Despite the restrictions in November, Brits are feeling more positive about their household finances as they start to prepare for the festive season. Christmas trees are going up just that bit earlier, and many are planning to spend more treating their loved ones after such a testing year."