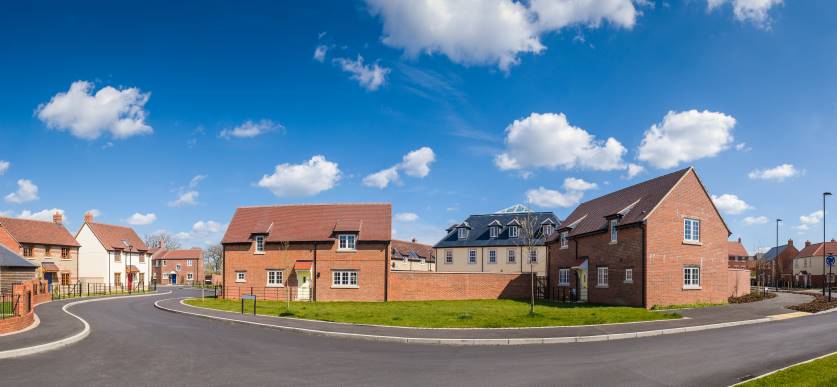 Number of affordable homes built in England rises just 1%
There was barely an increase in the number of affordable homes being built last year.
Official data shows that the number of affordable homes built in England increased by just 1%, and fell almost 90,000 short of the number needed to be built in order to pull the country out of its current housing crisis.
Affordable homes include those that are rented out at up to 80% of market value or those that are partly sold under shared ownership schemes.
Ministry of Housing, Communities and Local Government (MHCLG) figures show that just over 57,000 affordable homes were built in England in 2019-20. However, there are signs that supply may improve in the future as the number of affordable homes that have started being built increased by 13%.
The National Housing Federation estimated previously that 145,000 affordable homes need to be built annually.
The homelessness charity, Crisis, warns that over 200,000 households may experience homelessness over the festive period. This includes sleeping in sheds, garages, unstable accommodation, or even on the streets.
"We cannot let the progress made this year unravel," said the chief executive of Crisis, Jon Sparkes. "We must look towards longer-term solutions, such as building the social homes we desperately need and ensuring that housing benefit continues to cover the true cost of rents, so that people can afford to keep their homes."
Chief executive of Shelter, Polly Neate, said: "A few thousand social homes is a drop in the ocean. It is unbelievable that in the middle of a nationwide housing emergency over half of the country saw no new social homes built at all.
"Every day our services pick up the phone to more and more people desperate for the security of a social home. With so many families facing homelessness already and the economic impact of the pandemic only just starting to be felt, more social housing is our only way out of this crisis."
"The number of new affordable homes built has increased for the fourth year in a row," said a MHCLG spokesperson. "We're going to keep on delivering, increasing the supply of affordable housing. That's why we are investing over £12bn in affordable housing over five years, the largest investment in a decade, including the affordable homes programme, which will provide up to 180,000 new homes across England."